It's been the subject of much hand-wringing since the advent of AOL chatrooms: What are America's precious preteens—especially the girls—doing online, right this very minute? Apparently, at this moment, the somewhat unexpected answer is making, buying, and selling homemade "slime."

Remember slime? The stuff you made in first grade? It has returned in rainbow-hued, glitter infused form and kids can't get enough. Please join me for a journey into this surprisingly bright, glittery, girly, shockingly wholesome world.
There has been something like slime on the market for a very long time. Silly Putty has been around since the 1950s; the 1960s saw the advent of something called "Wham-O's Super Stuff," which looks a lot like the modern incarnations. The 1970s brought Mattel's "Slime," a nasty bright-green offering that came in a trash can, followed by competitors pegged to Ghostbusters and the Teenage Mutant Ninja Turtles. And, of course, children of the 1990s will remember Nickelodeon's love of sliming game show contestants and the eventual development of the deliberately gross Gak, which allowed you to bring the fart-joke magic home.
The current craze, however, isn't about grossness—aligned with a current fascination with unicorns in the beauty industry, the colors are often pastel or bright, and glitter and beads are popular add-ins—and more about how pleasurable it is to squish the material in your hands. Nor is it a commercial product; kids are making this stuff themselves. You probably made it by combining Elmer's glue with water and borax to form a squishy, guishy substance. A neat trick guaranteed to delight anybody under the age of eight.
But there has been a protean explosion in slime varieties as its popularity has skyrocketed. AdWeek suggests it began sometime last summer—possibly with the development of a new recipe advancing on the straightforward old glue/water/borax trifecta, though the origins are murky. And we're not talking young kids anymore, but rather tweens experimenting with the stuff, posting videos of the process and results. Slime now constitutes an entire genre of YouTube and Instagram content for the demographic, which in turn ratchets up the enthusiasm, and it's dominated by young women and stereotypically girly aesthetics. It looks like an entire generation has been possessed by a Lisa Frank demon that just wants to glitter-fy the world.
"Today I'm going to show you guys ten different types of slimes," announces YouTuber Karina Garcia in a recent video. "I did a lot of slime videos before, but I like there's the regular slimes and there's the Instagram slimes. I feel like there's new slimes coming out every single day."

Garcia has 5 million subscribers on YouTube and 360,000 followers on Instagram—also an important breeding ground for this craze—and has parlayed her popularity into a book, Karina Garcia's DIY Slime: 15 Cool, Easy, Borax-Free Recipes.
G/O Media may get a commission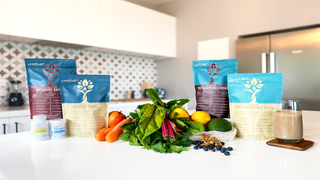 Garcia is just one of several young women making videos that feed the craze. Here is Gillian Bower teaching you how to make fluffy slime, in a video that has 13 million views. It looks like the fever dream of a sentient android dwelling in the Valerian universe programmed exclusively with the complete Lisa Frank corporate archives.
More specifically, this video from a third YouTuber, "Wengie," will teach you "bubblegum," "unicorn," and "marshmallow" varieties of fluffy slime.
On Instagram, meanwhile, the account "Slime Queens" recently hit a million followers with simple videos of often well-manicured hands squishing slimes of various textures, styles, and additions.
Nor are they the only ones!
Candy-colored instructional videos and their almost ASMR-like Instagram kin have fueled a business bonanza for companies that sell the materials to participate. Much of the Twitter feed of Elmer's glue is now dedicated to slime, alternating between boosterism and addressing in-store shortages. Says AdWeek:
Parent company Newell Brands not only saw Elmer's sales double over the holiday season, but had to ramp up factory production to meet demand.

"It takes one bottle of Elmer's glue to make one batch of slime," explains Newell PR director Caitlin Watkins, "and many consumers are making multiple batches or extra-large batches of slime—so demand in glue is up significantly since the slime trend took off."

Like McCormick, Elmer's has also tasked its in-house chemists and marketing personnel with creating slime recipes, which live on a hub of its website.
Crafts store Michael's has also gotten into the act, devoting floor space to big slime-focused displays. I confirmed this personally when I popped over to a local Manhattan outpost and found a mom pouring over different types of glue, the bottom of her cart already covered in bottles of Elmer's. She showed me a sort of backpack charm kids can buy to transport their slime to school in an airtight, but also fashion-forward manner.
It has escalated to the level of "but are your kids safe though?" local news reporting and mommy blog fretting. "Teens Are Hoarding Borax & Glue to Make Slime—But Is It Safe?" asked Parents magazine recently. In March, the parents of a girl in Massachusetts said she'd gotten burns from the stuff because of the borax, cleaning product that can be caustic in sufficient quantities. "Borax can cause burns, especially when you touch it multiple times," Dr. Robin Jacobson, a pediatrician at NYU Langone Medical Center, told Good Housekeeping. (Though another pediatrician called it more of a "mild irritant" when you're careful.) Many of the new recipes play up that they are borax-free. 
But as internet-driven tween fads go, slime-making seems unbelievably wholesome. Participants describe the stuff as soothing. In her video compiling various recipes, for instance, Garcia tries one that involves folding in beads, begins cutting it up with a large knife held in hands tipped with beautiful pink fingernails, and announces "that feels amazing" over the sound of a genuinely satisfying crunching noise. "It's very satisfying to watch the videos," one teen told the Tampa Bay Times. "It's very stress relieving. That's why I like it."
The D.I.Y element is also essential. If you want to participate by purchasing your own slime, you must turn to the black market run by kids themselves. CNN Money reported in March that the 13-year-old behind Rad.Slime was raking "raking in $3,000 a month" selling her slime, garnering 687,000 followers and directing them to her own website, which she restocks every Saturday with new wares at $10 to $13 bucks a pop. She says she sells out within hours. Slime's lifespan depends on keeping it airtight; enthusiasts can spend hours, entire weekends, trying out new recipes.
"It's fun. I'm saving up for college or something towards the future," Rad.Slime's proprietor told CNN Money.
She's not the only one. The Tampa Bay Times talked to a pair of Florida teens who've been selling to their classmates but want to break into the online market: "There are so many people selling it online now," said one. "We've only been doing it for a couple of months but a lot people want to buy it." The Boston Globe did a similar story about a 12-year-old:
"I'll go upstairs and she has a little desk in her room and I'll find her kneading slime and mixing things up. . . . When she has friends over or goes to a friend's house, they'll say, 'Oh, let's make slime!' "

For Marli, it started with a single pile of goop she took to school. Soon, customers started lining up. Since January, she has raked in around $80, shelling out baggies of slime for $3 or $5 a pop, depending on the size of the batch.
People reports that Salma Hayek's daughter has also gotten into the business: "She became very popular in school because it's not easy to make," the actress reported.
Perhaps boys are among their customers, and they are certainly participating in the making of slime. But almost everyone blowing up on YouTube and Instagram or featured in news stories as an slime entrepreneur is a girl. There is no more reliable source of adult freak outs than the activities of tweens, girls on the internet especially. Leave them to their own devices, though, and apparently they focus their creative energies on dumping new arts and crafts materials into stretchy multicolored gloop.