Though a raid on Sunday that left two Americans dead was rumored to be a mission approved by Barack Obama before he left office, officials have confirmed it was actually President Donald Trump's first clandestine strike. Like everything else he's been responsible for this week, it was a mess.
NBC News reports that the raid in Yemen was conducted by the super-secret Joint Special Operations Command. The purpose of the attack was to capture computer equipment from al Qaeda, which the United States officially called gathering "information that will likely provide insight into the planning of future terror plots." An official told NBC, "Almost everything went wrong."
Several SEALs were injured when the MV-22 Osprey bringing them to the site landed badly, and the aircraft had to be destroyed. SEAL Team 6 member Chief Petty Officer William "Ryan" Owens was killed in the ensuing gunfire. Several noncombatants were killed, though the exact number is in debate. One of those shot was an 8-year-old American girl named Nawar al-Awlaki, sometimes called Nora. Nora's father was Anwar al-Awlaki, a man born in New Mexico who was killed by a drone strike in 2011. Anwar al-Awlaki was considered by the U.S. military to be a major threat, and perhaps the successor to Osama Bin Laden.
Pentagon officials state that 14 were killed in the raid and "numerous" civilians. Nora's grandfather and Yemen's former agriculture minister, Nasser al-Awlaki, stated that the number being circulated in Yemen put the number of people dead at 59. He described the scene to NBC News:
"My granddaughter was staying for a while with her mother, so when the attack came, they were sitting in the house, and a bullet struck her in her neck at 2:30 past midnight. Other children in the same house were killed," al-Awlaki said.
He said the girl died two hours after being shot."They [the SEALs] entered another house and killed everybody in it, including all the women. They burned the house. There is an assumption there was a woman [in the house] from Saudi Arabia who was with al Qaeda. All we know is that she was a children's teacher."
G/O Media may get a commission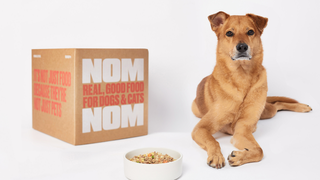 Nora is not the first of Anwar al-Awlaki's children to be killed in a strike by the U.S. Two weeks after his father's death, 16-year-old Abdulrahman was killed in a drone strike intended for another al Qaeda leader. Photos of Nora, alive and dead, are being widely circulated in the Arab media, as proof that the United States intends to kill all of Anwar's family, though her death was unintentional.