The Department of Education confirmed with BuzzFeed on Monday that they will not look at complaints from transgender students who are barred from using the bathroom matching their gender identity, a position that conflicts with multiple federal court rulings. Just another day in God's kingdom.
A year ago, Trump's Education Department rescinded an Obama-era guidance that directed public schools to allow transgender students to use whichever bathroom corresponded with their gender identity. In the months since, the administration hasn't explained what it would do when presented with such complaints. Now, according to BuzzFeed, the Trump administration is claiming that such complaints are not covered by Title IX (a federal law that prohibits discrimination on the basis of sex), as the Obama administration had held.
This, BuzzFeed notes, flies in the face of a number of court decisions:
Title IX of the Education Amendments of 1972 says it bans discrimination "on the basis of sex"in publicly funded education settings. Does that exclude transgender restroom disputes? The plain text of the law, as some federal judges have noted, does not answer the question. It's ambiguous, they say. The term "sex" — including in the law concerning separate restrooms — is not defined as referring to gender identity or a person's sex as identified at birth.

[...]

Federal appeals courts for the 6th Circuit and 7th Circuit both suspended school restroom policies, ruling that transgender students were likely to prevail at trial using claims under Title IX.

Most recently, in May 2017, a unanimous three-judge panel for 7th Circuit wrote in Whitaker v. Kenosha Unified School District that a "policy that requires an individual to use a bathroom that does not conform with his or her gender identity punishes that individual for his or her gender non‐conformance, which in turn violates Title IX."
"This new categorical bar of civil rights protection for transgender children required to attend schools every day ignores the text of the law, courts' interpretation of the law, the stated position of the Department to date, and human decency," Catherine Lhamon, head of the Civil Rights Office of the Obama Education Department, told BuzzFeed.
Fascinatingly, just a few days ago, Education Secretary Betsy DeVos claimed to be hurt by reports that she is not a champion of civil rights, despite the fact that her Education Department literally scaled back investigations into civil rights violations.
G/O Media may get a commission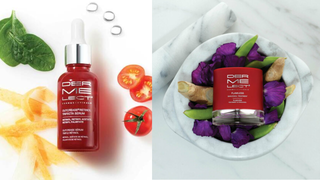 Save $19
Retinol Renewal Kit
"It's hurtful to me when I'm criticized for not upholding the rights of students, the civil rights of students," DeVos said last week.
"Nothing could be further from the truth," she insisted, according to Politico. "I have to turn it back around and say why do I keep getting criticized for that? I mean, nothing that I've done would suggest otherwise."