The most unholy union of damned souls may be upon us. Hide your wives, hide your kids. Hide everything.
According to a report in Star Magazine (h/t Radar Online), the Duggars are trying to set extra super-Jesusy football player Tim Tebow up with poor spinster Jana Duggar by sucking up to his mom. To do this, Jim Bob and Michelle Duggar have been plotting top secret meetings, sort of the Skull and Bones society meeting at a church bingo night.
Jana's dad Jim Bob has his sights set on NFL player Tim Tebow for Jana's lucky match. And he and Michelle have already had secret meetings in Arkansas with Tebow's mom!

"Jim Bob is no dummy," an insider told Star. "Tim would be a perfect addition to the family and a feather in his cap. Can you imagine the press attention a Tim-Jana wedding would get?"
I smell a new reality show in the works, if anything. "I Married Tim!" or "The Touchdown Duggars!" I'm mostly afraid that this news could break Kacey Musgraves heart.
A few weeks ago, Jim Bob told People "I do not choose who my children marry....Over the years, I have suggested guys to my daughters or we have had a lot of guys that approach us and are interested in this girl or that girl, but each of our girls have chosen their spouse on their own."
G/O Media may get a commission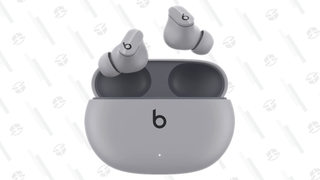 The words "Jim Bob is no dummy" will forever be my new mediation mantra.
---
Well, that's it for me until after the Thanksgiving holidays. I'll be blogging a bit more tonight but after that I'm off until Sunday evening. Last year, some of you will remember, that I gave up cooking on my favorite holiday of the year so I could spend it here with you punks. This year I have a fridge full of food and lots of hungry mouths to feed, so I won't be around. I will miss you guys and have a safe and happy Thanksgiving! Here is a turkey dance I expect you all to learn by the time I get back.
Images via Getty.