Last night on The Daily Show, Samantha Bee staked her claim to the Big Chair while her husband Jason Jones filled in for Stewart (who called in sick). In the introduction for her segment on police shootings, she waxed poetic about the "testosterone-fueled oafs who have proven themselves unfit for their jobs who are kept on and even promoted to positions where they can do even more harm."
"We're still talking about police, here, right?" Jason asked.
"Police? Oh my god, no! I'm talking about you, ya fuckin' asshole," responded Bee, to raucous applause from the audience.
"I should be in that chair. Right now!" Bee added over Jones's protestations.
"While you were in that chair remolding Jon's ass groove, I was out there doing some real reporting on police shootings," she remarked.
G/O Media may get a commission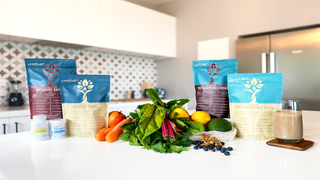 Anyway, in her segment, Bee desperately tried and failed to find national data regarding police shootings and homicide, but there was none to be found. Surprise surprise.
There is actually a law dictating that such data must be reported to the Attorney General, however no one is required to comply with the law. An independent data collector did share that 8.7% of total homicides in Nevada are due to police. Scary. Here's the segment: