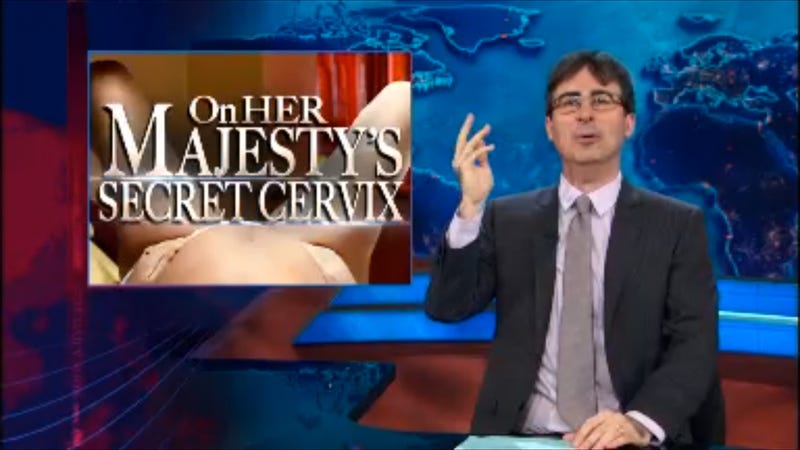 DID YOU HEAR? THE ROYAL BABY HAS ARRIVED. IT WAS CONCEIVED ON THE BACK OF A POLO HORSE AND GESTATED INSIDE THE CROWN JEWELS AND NOW IT'S BEEN BORN AND IT IS A BOY. RULE, BRITANNIA. BRITISH BABY KING RULES THE WAVES.
Take it away, John Oliver.
The Daily Show with Jon Stewart
Get More: Daily Show Full Episodes,Indecision Political Humor,The Daily Show on Facebook
Hat tip to The Daily Show's graphics department for being very good at their jobs.