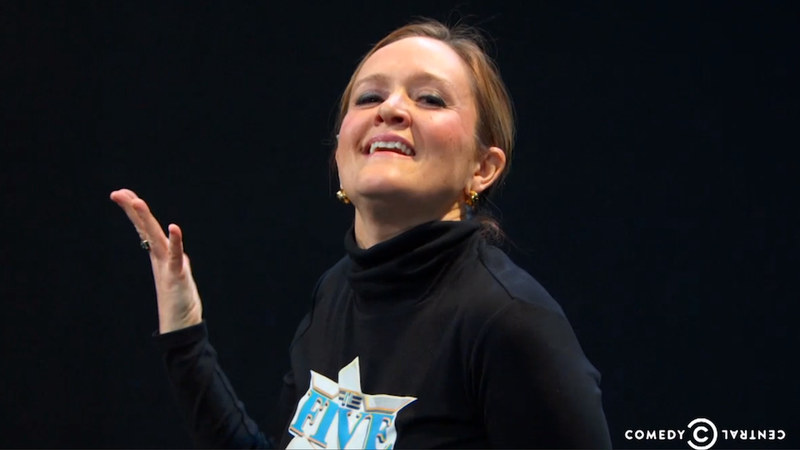 Last night on The Daily Show, Samantha Bee debuted (or maybe "unleashed" is a better word) her one woman show about the passion and intrigue surrounding Fox News talk show The Five. What happens when archetypal good girl Dana Perino meets quintessential bad boy Greg Gutfeld? Electricity ensues.
The rest — the sexual tension, the conflict, the heartbreak — must be seen to be believed. No, seriously — watch it because this is one of the strangest, most exciting things that The Daily Show has ever done.
The Daily Show
Get More: Daily Show Full Episodes,The Daily Show on Facebook
Speaking of The Daily Show, this segment on the vaginafication of America isn't so bad either.