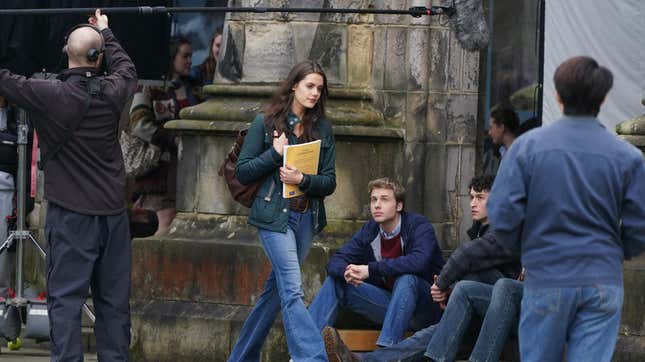 College students are the same everywhere: If there are famous people on campus—or people pretending to be famous people—it will be a big deal. And this week, that's been the case at the University of St. Andrews in Scotland, where students are giddy over the filming of the sixth and final season of The Crown on their campus.
Crush of the Week: Daniel Radcliffe's Weird Al
And honestly after seeing some photos from set that came out today and show actor Ed McVey in his Prince William costume, I'm giddy too! McVey is such the spitting image 0f the oldest prince that I feel like I'm 9 years old again, still straight and convinced I could marry a prince!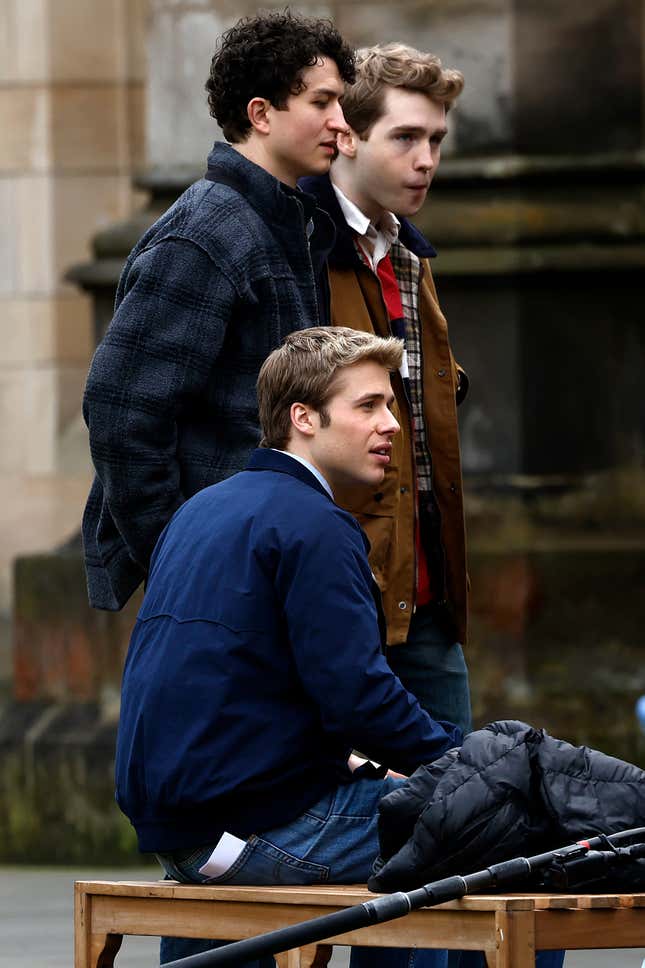 Now that The Crown has dealt with some of the biggest scandals of Diana and (now-King!) Charles' courtship and divorce, it's moving onto the younger generation. Students at St. Andrews are posting videos of the production as it explores the early days of William and Kate's—excuse me, Catherine's—relationship.
In one scene, "Kate" is seen walking with who students on TikTok say is a pre-William ex, when "Will" talks past her. As he doubles back to go speak with her, students shout "go get her!" in a video. In another, "Will" is interacting with young people who look like current St. Andrews students.
The fifth season of The Crown was dark and gloomy—and not just because it rains all the time in Britain. The reality of when happens to one of the season's main characters (Diana) was a bit too much for me, personally, to bear, and the show felt like a slog.
But after seeing these photos and TikToks, my outlook is a bit rosier for season six, which is expected to premiere sometime this year. After all, watching a new romance bloom always provides viewers with a jolt of freshness.
However, if they don't include Kate's iconic 2002 fashion show look, I will riot.