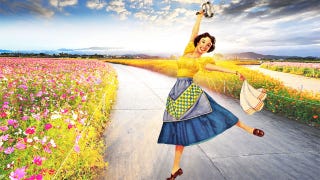 Today we learned that a Wisconsin woman is suing a man for giving her herpes. As BAngieB notes,
In this case, karma is a bitch called herpes.
Ding-DangBlog replies:
I'd give you the slow clap but I'm currently being sued for giving it to someone else.
Congrats, kids.
Submit nominations to the Comment of the Day tag page. Just send the outstanding comment's URL and tag your nomination #cotd. (Replying to a comment with "#cotd" does not work.)
Use #trollpatrol to report comments that you feel the editors/mods should be aware of. Try not to respond to/approve/promote trollish comments in the threads — instead, just post the comment on the #trollpatrol page, the same way you'd post a comment on #groupthink or on the #cotd page, and the editors/mods will take care of it.
For meetups, use the meetup tag page!