The Associated Press has released a stunning full restoration of coverage of the 1981 royal wedding of Charles and Diana. It is beautiful, and also now works as an example of dramatic irony so rich it should be shown in high school English classes.
ABC News reports that the AP has released the restored, high-definition film. It's stunning, a crystal-clear view that is totally unique—British Movietone, which was acquired by the AP in 2016, "was the only company to film the wedding on high-quality 35 mm film, making it possible to restore it to a higher quality," the report explains. They've published the original 25-minute short, as well as several shorter clips, on YouTube. It stands out in a sea of fuzzy news broadcasts; it's worth watching the arrivals for the Easter-egg outfits alone.
The shots of Diana and Charles look like classic Barbara Cartland covers. No wonder an entire generation of American women woke up at the crack of dawn to watch this wedding.
G/O Media may get a commission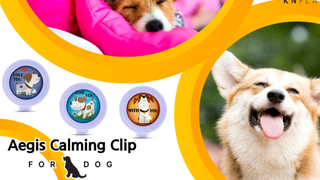 20% off
Aegis Calming Clip for Dogs
It's also an amazing time capsule, an old-fashioned newsreel from the last moment the Windsors could be framed quite like this, on the cusp of their becoming engulfed in a five-alarm international tabloid scandal. (Sure, you still have your reverential coverage, but the tawdry years are always the elephant in the room.)

"On the steps of St. Paul's, it's a scene straight from a Victorian picture book," begins the narrator, who goes on to describe Prince Charles as "the hero of the hour" who "beneath the pomp and titles" is a "nice, rather nervous young man on the most tender and important journey of his life." Oh, boy!
As for the bride: "Though still a commoner, the pretty English girl will be transformed into the third lady of the realm, Princess of Wales." (Diana was, of course, the daughter of an earl, and a fairly major one at that.) She's referred to as "the fairy-tale princess, demure behind her veil," "as bewitching and romantic a bride as ever touched the heart of the world."
"On her father's arm, Lady Diana Spencer sets off to join the prince of her heart," the narrator sets the scene as the bride makes her entrance to Westminster Cathedral; he describes "a palpable wave of affection and pride" welling out from the assembled crowd as the newly married couple leave the cathedral. Oh, boy!!!
"Who can doubt the love and happiness that this couple so obviously feel and share?" Who indeed?