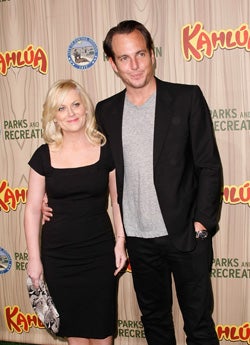 The Parks & Recreation premiere at L.A.'s My House brought out some serious cute, a little wah-wah and, apparently, a lot of Kahlua. Which probably explains both the other things.


The Good:

Aubrey Plaza gets major points, jealousy for pulling off yellow so beautifully. Extra kudos for the lipstick!



I love that Amy Poehler always looks comfortable in her own skin - and clothes.



Rashida Jones could probably get away with a sack, but she happens to be rocking a very cute, breezy frock.



Anna Faris gives the lbd a short, cute spin.


The Bad:

As Melora Hardin shows, accessories can make - or break - an outfit.



I love Mindy Kaling. I love jumpsuits. But somehow this combo isn't working for me.


What Say You?

Kate Flannery's bold geometrics: mis-fire or fired up? (And no, don't know what that means.)


[Images via Getty]