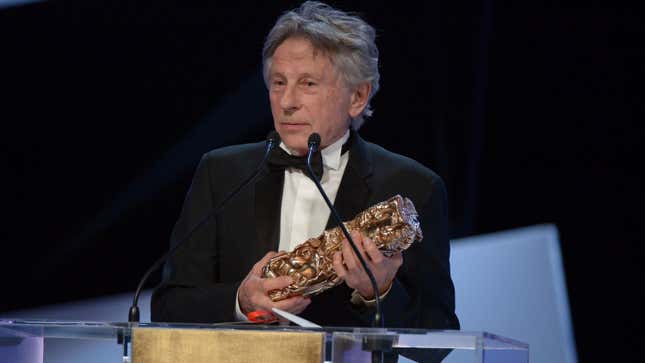 Attendees of this year's César Awards, the French equivalent of the Oscars, won't have to wonder whether the person they're seated next to is a sex criminal—which is a legitimate question folks get to reckon with at these types of events. On Monday, the César Awards released a statement that "accused and convicted perpetrators will be excluded from the upcoming awards ceremony" out of "respect for the victims (even alleged ones.)" They also won't be allowed to have anyone speak at the ceremony on their behalf.
Jennifer Hudson Achieves EGOT Status, is True American Idol
The decision is a long overdue step in the French film industry which, unlike Hollywood, hasn't quite had its version of a #MeToo movement yet. (In 2017, French women participated in a viral campaign called #BalanceTonPorc or #ExposeYourPig, in an effort to call out assailants and abusers, but it wasn't specific to the film industry.) However, accused and convicted perpetrators will still be allowed to get nominated and win awards—for now. The academy also announced that they will make a decision about eligibility for nominations later this year.
"The time when we will all roll up our sleeves, get together and say that this will no longer happen is still a long way off," Claire Lasne Darcueil, Director of the French National Academy of Dramatic Arts, told the New York Times.

In November, Sofiane Bennacer, the lead actor in the award-contender Les Amandiers, was long-listed for the best-newcomer award. A few days later, two newspapers ran pieces reporting that Bennacer had two allegations of rape, and another of violence against a partner, to his name. Bennacer was removed from consideration for best newcomer shortly after. One of the articles, published in Libération, revealed that the allegations had been common industry knowledge for at least a year before production for Les Amandiers kicked off. He denied the allegations and Les Amandiers' director, Valeria Bruni-Tedeschi, called the whole ordeal a "media lynching."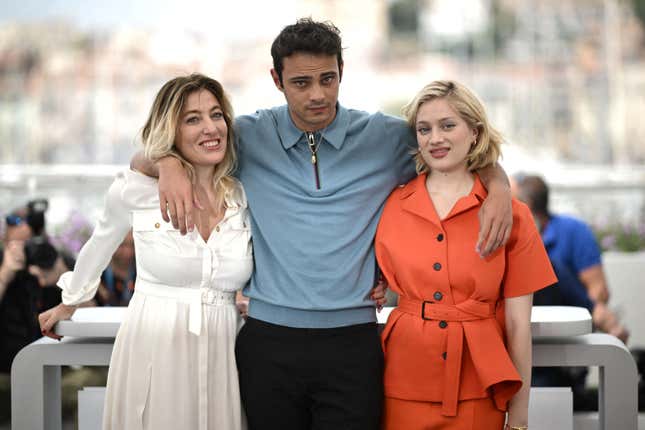 The Oscars don't currently have an across-the-board ban on sex creeps, but they've put lifetime bans on accused sexual predators Harvey Weinstein, Bill Cosby, and Roman Polanski. They've also banned Godfather II actor Carmine Caridi for sharing screener copies of films with bootleggers (personally, I don't think he ought to be lumped in with that crowd, but alas.) And of course, should there be any chance in the world that you have forgotten, Will Smith has been banned for 10 years after slapping presenter Chris Rock at the 2022 ceremony.

Voices of malcontent within the French film industry have been on the rise for a while. Almost three years ago, right before the start of the covid-19 pandemic, director, pedophile, and U.S. criminal fugitive Roman Polanski, was nominated and won Best Director at the César Awards for his film, J'Accuse. In protest of his win, Portrait of a Lady on Fire actor Adèle Haenel and director Céline Sciamma yelled "shame" when Polanski's name was announced and then walked out of the auditorium. No one could have even feigned surprise at this because three years prior, in 2017, there'd been protests and outrage in response to the academy naming Polanski to preside over the awards ceremony.
The backlash got so bad that Polanksi eventually decided to turn down the honor. Afterward, his wife, Emmanuelle Seigner, captioned an Instagram post: "I woke up in the forest far from human nastiness and stupidity." Keep walking into that forest, hon.
Unfortunately, despite the recent announcement, the French film industry writ large still has done next to nothing to reprimand sex offenders. The National Film Board (CNC) just re-elected Dominique Boutonnat as their president, even though it's widely known that he's set to stand trial for allegedly sexually abusing his 22-year-old godson. Similarly, actor Gérard Depardieu has had little trouble finding work, despite being charged with rape and sexual assault. So you might not be seated next to a sexual criminal at an awards ceremony, but there's certainly no guarantee you won't work alongside one on a movie set.