As you may have heard, on October 22nd we'll be publishing our first book, a 300-page, hardcover, illustrated encyclopedia called The Book of Jezebel. In honor of this milestone —which took many years and dozens of contributors to execute—we'll be posting one entry from the book a day, starting with "A" and continuing on through to "Z." Although the book itself has already been printed — it's gorgeous — questions, additions, annotations and suggestions on the entries that appear online are welcomed and encouraged.
Crotch
Gender-neutral but gross-sounding descriptor for the area where the legs meet the torso.
(Plus bonus sidebar!)
The Crotch's Descent Into Vulgarity
New York Times, 1855: "the guys swung out over the river with the boy seated in the crotch, holding on with a hand grasped upon each guy!"
New York Times, 1861: "loose cottondrawers" are requested for Civil War troops, with a "length from waist to crotch on the back, 22 inches."
New York Times, 1921: "Zbyszko throws Stecher...Uses Wristlock and Crotch-Hold to Defeat Nebraskan in Bout at 71st Armory."
New York Times, 1959: "A squirrel perched gracefully in the crotch of an oak tree munching acorns is a familiar sight."
New York Times, 1981: "There was one scene where the girl goes to do her laundry and finds the crotch cut out of her panties and the nipples out of her bras. Any woman would be completely terrified by that."
New York Times, 1999: "Ditka cursed, made an obscene gesture and grabbed his crotch as he left the field at halftime."
New York Times, 2010: "I do think there are men who would see a girl wearing this stuff and think, 'She has so much confidence and she still looks great despite the fact that I don't know where her crotch starts in those pants'...You can still tell when a girl is pretty."
G/O Media may get a commission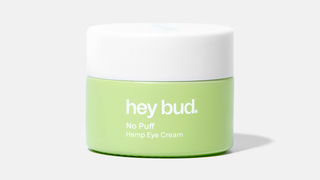 15% off
Hey Bud - No Puff Hemp Eye Cream
(Illustration by Jen Sorensen for The Book of Jezebel.)
Learn more about the writers and artists who contributed to the book on the official Book of Jezebel site.
Pre-order the book here and see a tour schedule here.
Check out the book's Facebook page, Twitter feed and Tumblr.