Love & Hip-Hop Hollywood star Alexis Skyy got into a fight with Blac Chyna at a house party last weekend, which supposedly ended up in drinks thrown and someone or another almost catching hands. Now it's being reported that their beef is over Rob Kardashian, who recently began officially and publicly dating Alexis, and I have but one question: Ladies, are you sure about this?

Like, it's Rob Kardashian. TMZ reports that Alexis and Rob have known each other since 2016, when he and Chyna were still dating, and this most recent fight was apparently about how Chyna is mad that Alexis was too flirty with young boi. Once again, I ask: Why? This feels to me like an extreme case of dickmatization and it's deeply confounding, particularly when the most interesting thing that could happen is Alexis and Chyna just... go on a road trip together and Instavideo it all. (VH-1, I have already trademarked this idea, please step off.) TMZ:
Contrary to how Alexis portrayed it on social media, we're told she was the one who started acting wild when Chyna brought up the past — and that's why BC threw the drink.

Our sources also say Alexis only started barking about a smackdown when her male friend showed up, and they'd been tossed from the party.
This is all more suspect when you realize that Rob is planning to return to Keeping Up With the Kardashians next season, presumably because ole boy is currently living in his mom's basement, and an Alexis/Chyna drama is a good storyline for a show that has become increasingly rote. They should name the first episode Infinity Mirrors, to highlight the Debordian self-reflexivity.
[TMZ]

---
Jillian Michaels continues to publicly despise Andy Cohen, not just because she finds him to be "not a nice dude," but because she thinks he revels in "publicly attacking women." I'm not really arguing with that! "I had a really crappy experience with him on his show," she told something called Skimm'd From the Couch. "And I've said, like, this is not a nice dude . . . I think I'm one of the only people that said, 'Your behavior is unacceptable.' He's like constantly looking for . . . a way to pick at me."
G/O Media may get a commission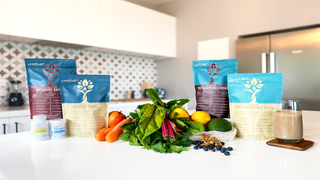 To think, this all started with Keto, kinda.
[Page Six]
---