J. Lo was predictably undefinable, Cumberbatch Cumberbatch-ed, and Chrissy Teigen was so happy/sad to be there, at the 72nd Annual Golden Globe Awards in Hollywood. Here are the best social media moments from Sunday night's wonderful, emotional, totally not boring, sob-face-emoji show that made it a funner affair than it ever should be.
Beautiful, rich and completely unselfish, stars are bloggers just like us.
---
The Prep/Arrivals
Mirror-mirror, in the limo, who's the fairest? CGI Leslie.
G/O Media may get a commission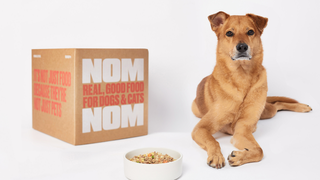 Selma director Ava Duvernay brought her dad. AW.
Reese Witherspoon wants you to know how heavenly she looks, okay.
×
Laura Prepon, preppin'.
J. Lo continues to not stop.
×
Here's an Amy Adams side close-up, but not too close.
Eniko Parrish is the real star of this relationship.
Lupita Nyong'o smartly promoted Lancome.
Al Roker can-you-please'd all over the carpet.
Retta caught this slip-up from NBC.
---
The Show
Julia Louis Dreyfus and Lena Dunham are big-losers-just-kidding.
Here's some of the cast of Girls surrounded by liquor, water, confections and Dreyfus.

Cumberbatch gone wild, somebody get hiiimmm.
Chrissy Teigen and Viola Davis (h/t Vulture) are me.
Chrissy reacts to her ugly-cry face meme.
Amy Adams and Julianne Moore do that pose we do.
Meryl was a good enough sport.
Yez, yez, it'll be over soon.
True, maybe.
Jay Z is referring either to Common and John Legend's win for "Glory" or celebrating Beyoncé's pregnancy news. Please confirm.
Miss you guys! See you later, at that thing.
Jane Fonda flubbed House of Lies while presenting. Cheadle forgives.
"It is I, Prince. Freak out, accordingly. Thespians."
---
Backstage/Offstage
Paltrow, where is this?
Meet Jared Leto on Snapchat.
The Globes had photographer Ellen Von Unwerth on Instagram duty:
Very poor Photoshopping, but accurate.
---
The After-Parties
This is the Beautiful People Ussie.
Is this good or bad cut-a-rug form by the Tatums? Need video.
Good ussie-ing from Union and Hall.
Tia Mowry's bangs got a photo op with Cara Delevingne's brows.