Red carpets are a blast and all, but they don't always include every single attendee at an event, which means the public misses some of the looks put together for these fancy-pants events. If the public does not see a look, does it even exist? Of course not! That's where we come in.

Several afterparties went down after the Golden Globes Sunday night, which ended around 8 p.m. Pacific—leaving many hours for revelers to enjoy sponsored beverages and the obligatory stop at the In-N-Out drive-thru. Who cares, though, because they wore some dang outfits. Above, Kerry Washington stays crushing in her Dolce & Gabbana, but Naomi Campbell changed into a more relaxed (for Naomi) lavender gown. Marchesa designer Georgina Chapman wore a diaphanous ice-blue beaded thing of her own creation; most importantly, what were they laughing about! Ladies, if you're reading this, hit me up.
Kiersey Clemons shone in a beaded dress with accessories that weren't overly matchy; the peach tone with red, hot pink, and turquoise is a well-paired surprise. On the other hand, Rainbow Edwards-Barris and Kenya Barris definitely planned their complimentary hues, and with Kenya proves that the velvet, unexpected color tux was the winning menswear look of the night. (See also: Donald Glover.) Both Renee Elise Goldsberry and Yara Martinez are residually Christmas-y, which I think is festive and works beautifully until about February; I also think people should leave their lights on their houses until at least April, but that's cause I love to party.
G/O Media may get a commission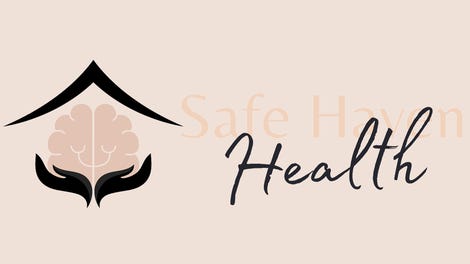 Addiction counseling
Safe Haven Health
Annapurna's Chelsea Barnard and director Mike Mills wore matching tuxes and it's so cute! Not only does Evan Handler's wife Elisa Atti look great in a '20s-inspired dropwaist dress, she's a freaking chemist. Let's talk about that. Genevieve Angelson, who showed up to the Amazon party despite the cancellation of Good Girls Revolt (boo), also dressed a little like she stepped off Boardwalk Empire, in glam that you might expect draped across a piano doing a torch song, just before she scammed some bootleggers. Hannah Dunne's ensemble is not necessarily my favorite (looks a bit like cosplay) but I am constantly complaining that Hollywood doesn't flex its personal style enough so I have to give her all the credit for wearing latex—and she does look like a superhero, so.
Anna Baryshnikov's lovely gown is a reminder that coral reefs have been underused as fashion inspiration for about ten years now, and its sheer beige color is a reminder of global coral bleaching. Just being honest! Joan Collins is the GOD and of course she is wearing sequined shoulder pads. Keke Palmer's gradient, deep-v gown is lovely, and the Anderson Family, in a great family photo, is accessorized like they know it's in the details. Nathan Anderson, I see your silver Gucci kicks.
Chanel Iman has an unfair advantage over most of us because she is a supermodel but still, this Rube Goldberg of a contraption dress is cute. Cleopatra Coleman looks like she just left Studio 54 and is en route to Max's Kansas City, which is to say she's a Halston muse in that thing, which is to say it's fabulous. Petra Collins, muse to a different designer—Alessandro Michele—is of course in head-to-toe Gucci, and it's not lost on me that she got the best Gucci dress of the night, including the red carpet attendees! Meanwhile, if your stylist is NOT doing you like Yara Shahidi's stylist did her, you should fire them! She is my favorite look of the entire night—FESTIVE, FASHION, FUN and also just cool as shit. Eff everyone's stupid stylist!!!