Today we guide you through the magic that is Paris Fashion Week. As usual, some people looked like tools (cough, Jared Leto, cough), some looked like fools, and others came looking like pure fashion magic.
First, can I just say—these girls look GORGEOUS at the Valentino show. Pin-up girl off-duty, 90's minimalism at its best, and 80's off-the-shoulder hotness for Charlotte Dellal, Natalia Vodianova, and Alexa Chung, respectively. And look at that manicure on Alexa! Want, want, want. (Click the image to enlarge and you'll see what I mean.)
Here's how I see the difference between someone like Jessica Biel and someone like Alexa Chung. Jessica Biel is that hot girl from your college dorm, and all the guys are like, "She dresses so well!" and all the girls are like, "Her? You're just saying that because she's hot," and then Alexa Chung is that girl that all the girls in your dorm jizz themselves over, like, "She dresses soo well," and all the guys are like, "I liked how she looked at that one party," and the girls are like, "You mean the one where she wore the really short, tight dress?" and the guys are like, "Yeah, how'd you know?" Anyway, that off-the-shoulder number is the perfect thing to wear to a Valentino show because it's all sexy-siren-goddess whatever, but the bow accents and the crazy adorable (and crazy expensive) Charlotte Olympia kitty flats give the whole thing a sense of humor. Jessica Biel meanwhile, is dressed like someone who doesn't have a natural intuition for fashion. Those horrendous teal suede elfin booties go terribly with that drab dress.
G/O Media may get a commission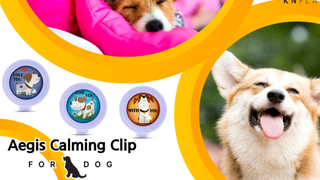 20% off
Aegis Calming Clip for Dogs
Alexa Chung killed it again at Chanel. Maybe her hair is too casual and mussed, but I think it makes her whole ensemble look—to use a horribly overused fashion adjective—effortless. It's hard to make a gray dress look cute, but cute it looks, and with a sweet schoolgirl touch. Clemence Poesy looks elegant in her confetti sparkles. That length and silhouette is beautiful on her. Kiko Mizuhara looks really chic in her yellow dress and simple bob, but it's the butterfly clutch that really takes it to another level.
Sean Lennon has never not looked like a fool, and here he is at the Chanel show, looking idiotic and not at all dapper. His girlfriend, Charlotte Kemp Muhl is dressed like a wench from the Victorian era, and her sexyface pose sucks all the humor (if there even was any) out of it. Uma Thurman looks so Chanel at Chanel, which is either a good thing or a tiny bit clichéd.
Leighton Meester looks so ridiculously cute in her white, ruffly cupcake of a dress, and her triple strap patent leather mary-janes are my dream shoes. Roxane Mesquida's sheer top and deep purple skirt aren't anything to write home about, but those shoes are fantastic and the outfit's saving grace. Olivia Palermo is one of those fashion mainstays who gets called "chic" a lot, but to me, she always looks like someone who agonizes for hours over what to wear. This get-up was probably not worth all the agony. And then Jessica Biel gets it wrong, again. Why that jacket and billowing top with that skirt and those shoes? Why?
Objectively, I find Abbie Cornish's dress at the Louis Vuitton show to be interesting and gorgeous. But it overwhelms her frame, and on top it, her look is too corn-fed prairie girl to make this dress work. Major misstep for the normally stylish Alexa Chung. The sleeves are huge on her and her make-up looks harsh. I know Anna Wintour is supposed to be the arbiter of taste, but here she just looks like a shrinking women in an ugly coat and a wig.
Natalia Vodianova went simple and subdued with separates. Olivia Wilde did a nice job pairing all these pieces with each other. It's a lot of look, as Tim Gunn would say, but I like it. It's nearly perfect except girlfriend needs a bang trim. Rachel Zoe's style normally horrifies me, but she looks really put together and chic here. Don't fully understand why she had to bring such a huge bag, though.
Still at the LV show, Uma Thurman brings out the fashion big guns. Her hair and make-up are perfect, and that mid-length dress looks really vibrant and graphic on her. At Miu Miu, everyone went coquettish and flirty. Roxane Mesquida's glittery magenta pumps are brilliant (literally, har har). I'm crazy giddy about the volume on her strapless white dress. Her whole outfit looks so put together, but more importantly, it looks like so much fun to wear. Emmanuelle Alt looks like she doesn't give a damn about her bad reputation, and Alexa Chung is doing what she does best—flirty yet still demure schoolgirl looks.
Florrie Arnold looks like a modern day Francoise Hardy. Love the print. Love that's it's buttoned up and prim, but still short and flirty. Also, this is how you do neutral shoe! Hailee Steinfeld always looks fun, fashion-forward, and impossibly cute. Juno Templed is having a bad hair day but her zigzag dress is kind of fun, even if her legs just went to stumptown because of poor choice of boots.
Three perfect examples of why the average person dislikes fashion. To achieve Anna Wintour's look, you need $40,000. Leigh Lezark has my haircut from the fourth grade, and Sky Ferreira is wearing black sneakers with white tube socks. Also Jared Leto. 'Nuff said. Salma Hayek looks really great, even if she does have to stand next to that asswipe.
Ciara is giving good fashion face, but those dangling straps are atrocious. Liv Tyler always gives good face, but gawd, she is wearing an oversized rainforest t-shirt over the green version of Ciara's dress, minus the dangling straps. Rachel Zoe's pleated leather maxi dress disgusts me. Nice bling, though.
Salma Hayek looks really good here. Salmon is so totally her color, and her necklace and belt are great touches. One fabric, two ways. First way: good. Second way: really bad. I'm also loving Dita Von Teese's lace gloves and her see-through peeptoe pumps! I wish I could say I like something about Alexis Mabille's outfit, but then I would have to lie.
At Yves Saint Laurent, we have one 80's halter neck, silk hammer pants jumpsuit in two different colors on two different ladies. And guess what? Elettra Rossellini kills it in black, and Gao Yuanyuan kills it in white! Emily Blunt usually looks amazing, but here she looks like a deluded secretary.
Kylie Minogue is wearing a t-shirt that looks like it has a built-in fanny pack. Sweet! Roxane Mesquida has been on top of her game all Fashion Week, but I'm not feeling this at all. I swear if you go on Etsy right now and search "vintage," "off shoulder," "prom," and "80's," you'll find thirty very similar dresses. Meanwhile Alexa Chung is a total babe in her color-blocked, strapless number. She's Fashion Week's winner.