To get to the premiere of All This Panic, husband-and-wife team Jenny Gage and Tom Betterton's documentary about young women coming of age in New York City, I had to walk through my own childhood and the beginning of my teen years.
I spent the first 13 years of my life going to school in TriBeCa, and it will likely not surprise you to hear that the neighborhood then is not what it is now. My elementary school is now dwarfed by a massive building containing a Whole Foods, a Bed Bath & Beyond and a Barnes & Noble, but even it has expanded to fit the number of students whose parents desperately want to enroll their children. There is a Chipotle next to where my favorite pizza place once was. The soccer and softball fields I badly played Little League on are still adjacent to my middle school, but they're too surrounded by giant residential buildings befitting what has become one of the most expensive neighborhoods in New York. The hotel that was in the same building as the movie theater I was heading to seems to have changed owners, or at least upgraded aesthetics. The building's first floor has a Shake Shack.

The title of the film (whose trailer you can watch here) comes from a quote from one of its subjects, Delia, who's describing at the end of one summer how she and her peers feel about heading back to school. The school in question, I learned as I sat in the seats of the theater where all my friends went to see Charlie's Angels without me (I wasn't allowed), is my own high school, LaGuardia, aka "the Fame school." And as Delia and her best friend Dusty exchanged brief shorthand snippets of gossip about being drama majors, I found myself leaning forward, wanting to jump in and join them. My parents were also strict, I actually thought to myself, grumpily; my curfew was also too early.
These girls, it seems, have lived my past life, and even touched my current one; at one point, they're lazily biking literally around the corner from my apartment in Brooklyn, chatting to each other as they ride down the empty industrial streets. Gage, who directed the movie, found them and the five other girls she profiled for three years throughout high school (and into freshman year for some), by approaching Dusty and her older sister Ginger's parents, who live on the same Brooklyn block as Gage and Betterton and are also creatives. She asked them to allow her and Betterton, the film's DP, to follow the girls, and the project evolved from there, growing to encompass the lives of their friends Lena, Sage, Olivia and Ivy. "Our parents told Jenny they could follow us," Ginger explained during a Q&A after the premiere. "We were never asked," Dusty added, joking but clearly not quite.

This origin story fits upon viewing; Ginger, Dusty and Ginger's friend Lena certainly seem to get the most screen time. Every girl has their issues: Ginger has graduated and isn't going to college. Lena is going but is struggling with an unstable home life. Delia wonders about boys and making a "hookup web" of their friends. Dusty fights with Ginger. Sage struggles with the recent death of her father. Olivia is attracted to women but hasn't told her parents. Ivy is as seemingly directionless as Ginger.
G/O Media may get a commission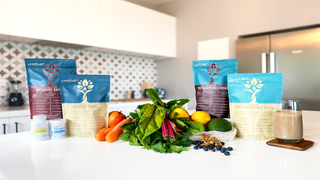 Those issues, while they hold the film together, are hardly the point of it. "I've always been interested in this time in a girl's life," Gage said Thursday, at the All This Panic's Tribeca Film Festival premiere, where it's competing in the documentary category as well as for the audience award. She's certainly not alone—there's endless fascination with girls turning into women. But hers feels far more faithful to its subjects and not nearly as hysterical as recent attempts, such as Nancy Jo Sales' treatise and insistence that sexting is ruining life for American teen girls. That's likely because Gage went into it with respect and without fear; she calls the film her "love letter to teenage girls." You're watching children become the people they're meant to be, but you also see that they're already more developed than they often get credit for.
Gage and Betterton were photographers first, and that shows; their style of cinematography seems unwilling to settle on any subject for too long, editing voiceovers from the girls onto shots of them standing around street corners, the lighting hazy and beautiful. This style could be ungenerously described as the way teens seem to enjoy being depicted on Instagram, or like Urban Outfitters ads, but given that that's the style some of them favor themselves, it doesn't go too far into creepily worshipful gaze territory. (They only really lost me with one too many trips to Coney Island, in the middle of the winter after it had massively snowed.)
All This Panic doesn't editorialize about the issues adults are obsessed with when it comes to teens (hookup culture, drugs, alcohol), and has a light touch when it comes to race and class issues. At one point, Sage, the only young woman of color, talks about her strong stance as a feminist, describing the way teenage girls are sexualized in the media but rarely listened to: "They want to see us, but don't want to hear us." Instead, it suggests a universality to the basic human experience—the fights with peers and parents, the worries about what you'll do with the rest of your life, the obsession with sex and who's had and it how and why and when. "Go talk to teenage girls, they'll tell you some cool stuff," Olivia said after the screening, explaining that the only true difference between the group All This Panic follows and other girls is "that someone listened to us."
There is a notion with teens in cities, especially New York, that we grow up faster. Having never grown up elsewhere, I can't say for sure, though I've always been unconvinced by that theory—if anything, I've always thought there's more distraction living here that pushes you to pursue activities other than sex and drugs, as alluring as those options are for us all, regardless of age. That depends, however, on what kind of city kid you are; All This Panic generally tackles the experience of middle-class creatives, and in that way, I can't fairly remark on whether others who didn't have that upbringing will relate as much as I did. But my ballpark assumption is nearly so. All struggle is struggle, regardless of age, the film seems to say, quietly, in its own way.
Despite feeling generally positive about my teenage experience in hindsight, I rarely miss being in high school—doing things exactly how I want to do them works fine for me, as does not waking up at 6:30 in the morning— but when I left the theater and started walking back towards the train to meet coworkers for drinks, I had uncharacteristic flights of fancy. I imagined cutting all my hair off, dying it platinum blonde, and running away from every last responsibility.
I ended up listening to Lena, though, who at one point in the film says—half to herself and half to the person filming her—"It's going to be okay. It has to be."
---
Image via Tom Betterton/All This Panic