Martina Navratilova, long heralded as one of the greatest tennis champions of all time, appeared as a commentator for the BBC's Wimbledon programming last year. But according to Navratilova, she made at least 10 times less for those appearances than male counterpart John McEnroe, a slight she says is in line with the BBC's widely reported gender pay gap.
In an interview with BBC Panaroma, as part of the station's upcoming special, Britain's Equal Pay Scandal, Navratilova alleged that when the BBC was forced to disclose the salaries of its top broadcasters in July 2017, she discovered McEnroe was making somewhere in the £150,000 to £199,999 bracket, while she netted only £15,000 for a comparable job. "[U]nless John McEnroe's doing a whole bunch of stuff outside of Wimbledon he's getting at least 10 times as much money," Navratilova said.
A spokesperson for BBC Sport told the Guardian that McEnroe appeared more times than Navratilova during Wimbledon coverage, hence his heftier paycheck. "Along with Sue Barker, John is regarded as the face of our Wimbledon coverage. He is a defining voice within the BBC's coverage," the spokesperson said. "He is widely considered to be the best expert/commentator in the sport, highly valued by our audiences and his contract means he cannot work for another UK broadcaster without our permission. His pay reflects all of this – gender isn't a factor."
But Navratilova says she was told she and McEnroe did comparable work, and considering the recent BBC salary reveal exposed a significant gender pay parity—one so vast it prompted senior BBC editor Carrie Grace to quit, instigating an internal review process into the organization's wage structure—it's not particularly outlandish to think Navratilova's getting screwed.
"It's shocking, if really, this happens to me then, you know, for me it's a part-time job, it's two weeks of my life," Navratilova said. "But for the women that work there full time, maybe the discrepancy's not that large, but it adds up over a lifetime, it adds up to an amazing amount of money."
G/O Media may get a commission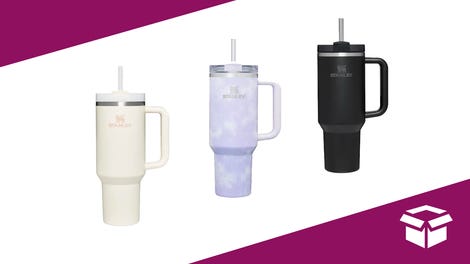 Up to 45% off
Stanley Cup Sale
Britain's Equal Pay Scandal airs on BBC One on March 19.