Bad Moms was reportedly a Bad Movie, but that didn't stop it from crossing the $100 million mark in the box office domestically, so you may be getting Bad Moms sequels until they're all Bad Grandmoms. I am actually almost 100% sure that will be the name of a real movie sometime soon.
Building on the premise of the 2016 original—that being a mom is an unending slog of misery where nothing of any interest ever happens—the trailer for A Bad Moms Christmas makes it clear that being a mom means you don't even get a break during the holidays. Once more, Mila Kunis, Kristen Bell, and Kathryn Hahn trudge through their hideous lives of cooking, baking, wrapping, and picking out Christmas trees, taking a brief break to drink beer at the mall and complain.
To be honest, I can relate to some aspects of the Bad Moms franchise. I, too, am often disillusioned by the holidays, which strike me as an enormous amount of work that rarely yield gifts I want or quality back rubs, much like the ladies say. Additionally, this trailer does promise the sight of Hahn waxing a young man's balls, grinding on Santa Claus, and Kunis facing off against her icy mother played by Christine Baranski, who tells her relaxing daughter, "You're a mom. Moms don't enjoy, they give joy. That's how being a mom works."
To the moms out there: is this something you say to yourself, or has any other mom ever said it to you? Are y'all okay?
All the moms' moms eventually show up, including Susan Sarandon in a cowboy hat. My Bad Grandmoms prediction came true during the duration of watching this trailer.
G/O Media may get a commission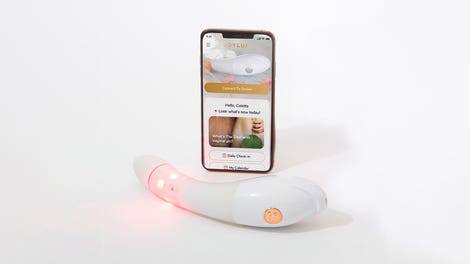 $50 Off
Joylux vFit Gold Device
No matter how terrible this thing is, the movie will pay for itself when it's released in November, considering Deadline reports that the original only cost $20 million to make. That's probably gone up due to tinsel inflation, but still a great bargain on a crappy premise.