In a breathtaking and frankly objectionable act of trolling, a GQ deputy editor and a senior editor at Taste have released a list of Haribo gummi rankings on The Awl. The rankings are wrong, they are bad, and as a person with no fewer than five burgeoning cavities and three bags of gummi bears in my purse, I am qualified—nay, compelled—to forcefully rebut them.
Haribo products are, as we can all agree, the pinnacle of gummi candy, and it's perfectly acceptable—smart, even—to rank them. But Kevin Nguyen and Anna Hezel, who I'm sure are probably nice people, deep down, released this garbage list, which makes me question both their tastebuds and their morals.
To wit: Nguyen and Hezel inexplicably put Sour S'ghetti in the top slot. They rank Raspberries dead last. And they include a bunch of European import Haribos, which they claim are available at Brooklyn bodegas. Kevin and Anna, friends: what kind of charade is this? Fruitmania? Pommes? Schnuller? Did you confuse Brooklyn with deepest Bavaria? Süsse Mäuse, for instance—soft, marshamallowy, pink and white mice, one of whom says "Hmm...softig" about his own kin on the packaging— are very good, but I've never been able to find them outside of an Amazon order that takes weeks to arrive.
I could go on all day, and I would truly like to, but instead I'll just deliver the correct rankings. I haven't included the new limited edition bears— watermelon, cherry, and green apple—that I've been seeing around town and have sampled out of professional diligence, since they may not be available in your area, and this list is for you. These rankings are based on commonly found Haribo products, not whatever European disco where Kevin and Anna buy their groceries.
17. Licorice Wheels (not even gummis, and not food)
16. Sour S'ghetti
15. Smurfs
14. Sour Smurfs
13. Ginger-Lemon
12. Rattlesnakes
11. Alphabet Letters
10. Twin Snakes
9. Raspberries
8. Fizzy Cola
7. Regular Gold Bears
6. Sour Gold Bears

5. Cherries
4. Happy Cola
3. Tie: Frogs and Fruit Salad (worth inclusion for the grapefruit ones alone)
2. Peaches
1. Juicy Bears (They have fruit juice. They're so good. It's like a spring picnic dancing on your tongue.)
G/O Media may get a commission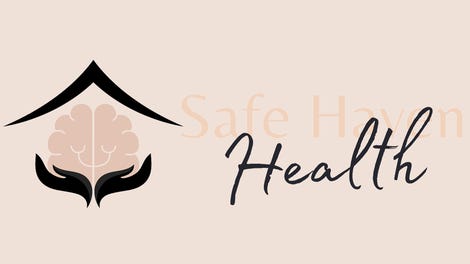 Addiction counseling
Safe Haven Health
The comments will be left open so that everyone can agree with me.

This list has been updated to remedy its egregious lack of Fruit Salad. I regret the error and I apologize sincerely to everyone but Kevin and Anna.