Artistic director James Grace of iO West in L.A. has been at the center of multiple allegations of sexual harassment. On Friday, founder Charna Halpern finally sweep-edited his employment there. That means he got fired, if you're not into improv.
Halpern was initially very dismissive of the accusations against Grace, posting a since deleted comment on Facebook that read, "There are times when there are women who just like to either cause trouble or get revenge or just want attention so they make up stories," in reference to a student who claimed Halpern had put off her complaints with an offer of free classes.
The immediate and critical rage over that comment changed her tune. Halpern wrote to BuzzFeed in an email:
Yes James was let go- I'll have announcements this week about my new producer and female artistic director... Things will be wonderful and I praise all the [women] who came forward to discuss issues that they felt affected iOWest.
The switcheroo can definitely be attributed to the powerful network of female comedians communicating with one another about their experiences, via social media and also at all the weird little venues improvisors meet to gossip and do montage sets.
Gina Ippolito is an L.A. based comedian who has been working to raise awareness about sexual harassment in the comedy scene. She told BuzzFeed,"There have been no repercussions for this kind of behavior for as long as the community has existed, and now there are going to be a lot of people in for a rude awakening when they start being called out for it."
G/O Media may get a commission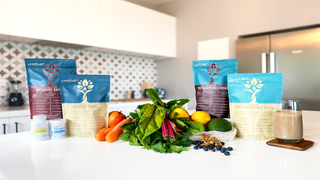 As the popularity of improv continues to grow, and theaters like iO and UCB expand, their responsibility to their students and performers increases, and their punk rock no rules attitude decreases. Halpern has announced that in the coming weeks, iO will be releasing an employee manual (and it is insane that they haven't had one) outlining expectations of students, teachers and staff. Time to wake up.
Grace continues to deny the allegations against him.
Image via Andrea Praefcke/Wikipedia.
---
Contact the author at aimee.lutkin@jezebel.com.