If you need this gift guide right now, you're probably fucked. Begin your journey having already accepted this fact, and the process will be easier. You are not going to find a good present, not for anyone, not now, and especially not after midnight. And after that point, you have but one steadfast friend with open doors to help you meet your festive obligations, and that is the drugstore. If you can find a Walgreens, CVS, or Rite Aid — all of which are open on Christmas Day — you're going to be fine. And no matter how tiny the store, these chains contain gift solutions that aren't totally heinous so long as you manage expectations: At this late hour, you're not going for the gift-giving gold — you're just trying to finish the race.
Image via tsuacctnt/Flickr.
Candles
It seems overly simple, but your mom will probably love it (as she would anything you gave her, but unlike that sticky macaroni necklace you gave her 20 years ago, she'd actually use this gift). Not just any ol' candle will do; stay away from tea lights and small votives, as they instantly betray how cheap and thoughtless you are to have waited until 11:59 PM on Christmas eve to buy gifts. Instead, go for a candle in some sort of glass jar. The big ones last forever; you can subtly overcompensate with a triple wick if you're so inclined. But stay away from the Glade, Febreeze, or any other kind of air-freshener candles — you might as well be telling the recipient their house smells like feet.
G/O Media may get a commission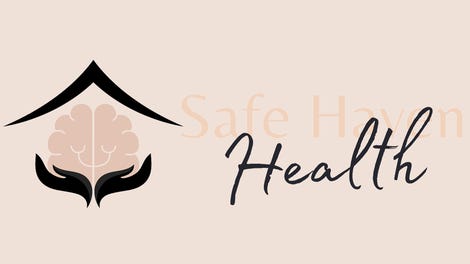 Addiction counseling
Safe Haven Health
Essential Elements 3-Wick Candle, $9.99 at CVS.
Games
Drugstores tend to have at least half an aisle devoted to toys; if you have to buy a gift for a kid, you know what to do here. But if you're shopping for an adult, there are still solutions — you can usually find card and board games that would appeal to any adult, or at least any adult in a co-habitational relationship that involves game nights with that couple from apartment 3B. It also works for any adult who appreciates fun nostalgia. Get a bunch of card games and throw them in a single box, and you've got a "gift set." Or grab some checkers or Monopoly. Do they still make Candyland? I'd be totally happy to get that from someone, even though I would never think to ask for it. Oh, and don't forget the power of an Etch-a-Sketch. You never get too old for that.
UNO Card Game, $9.29 at CVS.
The DIY Gift Box
Take any assortment of crap, throw it in a box with some tissue paper and a bow, give it some sort of "theme," and you've got a faux-thoughtful, multi-faceted present! One idea, which I am totally ripping off from my mom (if you're reading, hi!), is a "staying in for the night" gift pack. Grab a box of instant popcorn, a few bottles of nail polish, and some cheap DVDs. And don't really worry about what the DVDs are, per se — even if CVS had non-shitty DVDs for sale, your giftee probably wouldn't watch them anyhow. Everybody's using Netflix streaming these days, so you might as well get them something intentionally stupid for a laugh. If you're in a state where you can buy beer at the drugstore, I recommend throwing that in there too.
Candy
Stocking stuffers, gift boxes, holiday bags of Hershey's Kisses, even some Werthers for Grandpa — there are so many possibilities here! Is a box of Russell Stover chocolates or a Lindt bar a dead giveaway that Santa went to Walgreens? Yes. Will the recipient still eat it? Yes.
Russell Stover Assorted Fine Chocolates, $8.99 at Walgreens.
"Better" Brand Beauty, Bath, and Body Products
A lot of drugstores have started carrying personal products that go beyond the expected drugstore fare. Often you can find Burt's Bees, Yes to Carrots, Paul Mitchell, Essie — all brands that five years ago you'd never find at a Walgreens, but certainly can now. Even my incredibly run-down neighborhood Rite Aid occasionally has magic bottles of Bumble & Bumble (usually discontinued products, but still perfectly good). You never know what you might find. Just get something that has the illusion of being special or better — simply because it's on display at the front of the store or something — that's not Nivea, Neutrogena, Dove, St. Ives, etc. But no matter what you buy, it all comes down to the packaging, really. If it doesn't look like a brand you see every time you pick up your fluoxetine, you're good.
Yes To Carrots Super Rich Nourishing Body Butter, $12.99 at Walgreens.
A Personal Massager
If it's for an achy, athletic, or aging dude, it's some pleasant relief. If it's for a lady, it's an orgasm.
Conair Heated Body-Flex Massager, $17.99 at Rite Aid.
Charity by Smartphone
I was in the car and driving home on Christmas day last year when I realized that oh, shit, I forgot to get two relatives their little stocking stuffers. Unfortunately, the particular stretch of road on which I found myself might as well have been littered with tumbleweeds — there wasn't a CVS or Walgreens or anything around for miles, and I wasn't going to be able to make an emergency gift stop before I got home. But thank god for Steve Jobs and whatever party is responsible for making online donation pages so easily accessible with a mobile browser; within a matter of minutes I'd made two contributions to the Breast Cancer Research Foundation in each individual's name. Ideally, I would've been able to print something out and put it in a card for them, but whatever. I still got to wear my smug do-gooder face when I pulled them aside to quietly tell them that they wouldn't be opening a gift from me because I donated $20 apiece in their name to the You Don't Get An Actual Present Because All That Is Meaningless Anyhow foundation. Sainthood by the seat of your pants!
Charitable gifts, all prices — go here for some ideas.