Three gunmen showed up dressed as women to a Harry Winston in Paris in 2008. When they came out 20 minutes later, according to the AP, it was with hundreds of jewels. A year earlier the thieves were dressed up as building painters. The two heists earned them about $100 million in jewels.
Nine years later, eight men are convicted for the heists. From AP:
Lawyer Philippe Stepniewski said sentences ranged from nine months to 15 years in prison — with the heaviest penalty handed to Douadi Yahiaoui, a 50-year-old repeat offender and alleged ringleader of the heist.
Many of the jewels were never reclaimed. The BBC reports:
In March 2011, police found $19m worth of jewellery from the 2008 heist stuffed in a drain in the Parisian suburb of Seine-Saint-Denis, but much of the loot has never been recovered.
G/O Media may get a commission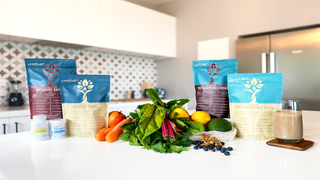 According to the AP, France is a favorite for looters:
Over the years, France has faced a number of brazen jewelry robberies, including three in the southern resort town of Cannes in 2013. In one of those, a lone gunman sneaked into a posh hotel, held up a diamond show, and made off with a breathtaking $136 million worth of valuables in about one minute.
Can't wait for the movie.
Image via Shutterstock