Directors having relationships with actresses they've hired is nothing new. But Thandie Newton has revealed that when she she auditioned and landed a part in the film Flirting, she began a six-year affair with the director, John Duigan. She was 16. He was 39.
According to the Daily Mail, Newton, who has since appeared in movies like Mission: Impossible II and The Pursuit of Happyness, tells InStyle magazine:
"I was a very shy, very sweet girl. I wasn't in control of the situation. Would I have liked things to be different? Sure.
But I can now value myself more for the way I got through it. I don't see myself as a victim."
It's admirable that she doesn't feel like a victim, but it's worth noting that in the U.S., this relationship could be considered statutory rape.
As a huge, huge fan of the movie Flirting, it's a strange feeling to recontextualize both Newton's performance — as a precocious, beguiling young student seemingly wise and brave beyond her years — as well as the director's vision. Even in this short trailer, as the camera lingers over Newton's body, clad in a bra and slip, it's suddenly unclear whether filming the actress in her underwear was essential to the story (directed and written by Duigan) or just the visible lusty yearnings of a man smitten with his underage lover. In the film, Newton's character and Danny Embling (played by Noah Taylor) fall in love, and while their affair is thought of as inappropriate by school officials — they're too young, she's black, it's the '60s — the teenage romance can now be viewed as a proxy for Duigan and Newton's real-life liaison.
G/O Media may get a commission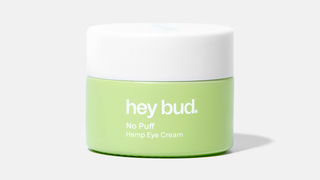 15% off
Hey Bud - No Puff Hemp Eye Cream
This revelation has changed the way I feel about one of my all-time favorite films. I still think Flirting is a beautiful, incredibly well-made, moving story. But every scene is loaded with new meaning and nuance, and I can't decide if I should feel disgusted with Duigan for taking advantage of a minor, or continue to admire the film that is, in many ways, a love letter to said minor.
Newton claims that she never told her parents about the affair while it was going on, and that she's since had therapy. And apparently, when she was asked why she had didn't tell police, she said: "I am my own supreme court. I judge that one."
But she also says: "In retrospect, although it was legal because I was 16, I was coerced."
Thandie Newton's Affair At 16 With Film Director 23 Years Older Than Her [Daily Mail]