Foreigners seeking a discount option for surrogacy will no longer be able to go to Thailand to find an open, cheap womb: Thailand has now banned foreigners from paying Thai women to carry their children.
The BBC reports:
Under the new law, only married Thai couples or couples with one Thai partner who have been married at least three years can seek surrogacy.
Reuters adds, further, that surrogacy will be limited in Thailand to women over 25.
Thai commercial surrogacy has been under particular scrutiny since July of last year, when a woman named Pattaramon Chanbua—pictured above, with her son—began raising money for the medical care of "Baby Gammy," a child with Down Syndrome that she had carried (with his unaffected twin sister) for David and Wendy Farnell, a couple from Australia. The Farnells had asked her to abort Gammy after finding out he had Downs; Pattaramon refused, citing her religious beliefs. (The Farnells went on 60 Minutes saying they'd asked the agency for a refund, as "no parent wants a son with a disability"; they came under further criticism when David Farnell's sexual history, including a three-year prison sentence for molesting girls under the age of 10, was revealed.)
G/O Media may get a commission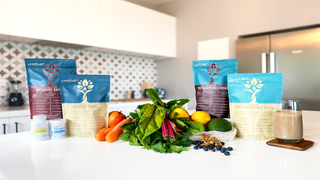 In the case of the Farnells and Baby Gammy, the Australian couple openly admitted they did "some" research on the internet about their agency and commercial surrogacy, but "not a lot."
The BBC reports that commercial surrogacy was ostensibly banned in 1997 by Thailand's Medical Council, but the industry has boomed nonetheless. The country has been attempting to draft new legislation about commercial surrogacy for almost five years, but recent high-profile cases (Baby Gammy, and also the case of Mitsutoki Shigeta, who fathered 16 or more babies through Thai surrogates) have pushed the law through in the midst of a significant amount of political unrest and transition.
However, commercial surrogacy in Southeast and South Asia remains cheaper than surrogacy in America, the UK and Australia by a factor of 5 or more—$10,000 versus $70,000, say, although numbers obviously vary widely—and law enforcement on these matters can and will only reach so far. It seems inevitable that the commercial surrogate trade will remain alive, if underground.
Mother Jones wrote a piece in 2010 highlighting the conflicted ethos of commercial surrogacy:
Oprah showcased Jennifer and Kendall, a childless couple who had tried everything else but couldn't afford the American surrogacy system. With Patel's help, Jennifer became a mom, and an Indian woman was lifted from poverty—a transaction part business and part sisterhood. Yet it's a setup fraught with all the ambiguities of the global labor market: When you buy sweatshop sneakers it allows someone's family to eat. But you also know you're getting a bargain only because the people making the shoes are poor.

[....] "Surrogacy is a form of labor," lawyer Usha Smerdon, who runs a US-based adoption-reform group called Ethica, told me in an email. "But it's an exploitative one, similar to child labor and sweatshops driven by Western consumerism...I challenge the notion that within these vastly differential power dynamics that surrogates are truly volunteering their services, that hospitals are operating aboveboard when driven by a profit motive."
Thailand's legislation about commercial surrogacy is well-intentioned and hard won, and there are recent examples—in vastly different contexts—where countries have effectively used legislation to improve labor conditions for female workers in hidden and/or domestic arenas, such as the 2013 agreement between the Philippines and Saudi Arabia.
But crucially, these laws don't seek to ban but to improve. From my very cheap seats, I'm wishing that lip service to all the ways an act can be exploitative wasn't so much easier than regulation: ideally, regulation that would improve pay for surrogates, monitor living conditions and pre-and-postpartum care, and levy taxes on this stellar womb bargain in a way that would benefit in-country education for young girls and reproductive care for women.
Photo via AP.