Pro-choice activists have filed a lawsuit to overturn a new Texas law that would require women to undergo a sonogram and hear a doctor describe the image. U.S. District Judge Sam Sparks said in court yesterday that he'll rule on the law before it takes effect on October 1.
Nineteen other states already have some form of ultrasound requirement for abortions, but The Houston Chronicle reports that the Texas law would go even farther:
The law is more extreme than any in the country because it requires doctors to engage in speech far beyond typical "informed consent" topics such as risks, benefits and alternatives for abortions, argued Bebe Anderson, senior lawyer for the New York-based Center for Reproductive Rights.

Anderson reminded Sparks that a landmark U.S. Supreme Court abortion ruling in Planned Parenthood v. Casey did not force physicians to provide women with unwanted images, verbal descriptions or auditory sounds of the fetus.
The law requires doctors to allow women to see the ultrasound results and listen to the fetal heartbeat. The doctor must describe the fetus' features to the patient. After the sonogram, women have to wait 24 hours before having an abortion. Texas lawmakers were feeling generous, so they shortened the wait to two hours for patients who live 100 miles away from an abortion provider. Women are also exempt from the sonogram description in cases of rape, incest, or fatal fetal abnormalities. In other words, the rules only apply if the woman seeking the abortion is a wanton slut who must be shamed into "choosing life." Doctors who don't comply with law could be charged with a misdemeanor, fined up to $10,000, and lose their medical license.
It seems lawyers for the state may realize that parts of the legislation are outrageous, as they urged Judge Sparks not to throw out the entire law even if he finds some part unconstitutional. Sparks hasn't stated which way he's leaning, but this seems encouraging:
The Austin-based judge appeared uncomfortable with language in House Bill 15 suggesting that doctors provide explanations "understandable to a lay person." He scoffed at the "everybody knows that" response to questions about the definition of a lay person's understanding.

Sparks noted he spent 30 years defending doctors and hospitals while practicing law in El Paso before President George H.W. Bush appointed him to the federal court. He said it seemed obvious that the purpose of the bill was to limit abortions.

[Assistant Texas Attorney General Erika] Kane said the purpose is "to provide more information to women prior to the procedure."
G/O Media may get a commission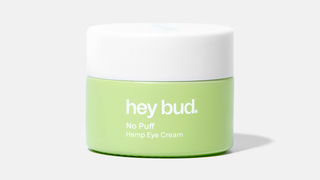 15% off
Hey Bud - No Puff Hemp Eye Cream
Yes, clearly this attempt to force women to hear unsettling information and ruminate on it for 24 hours has nothing to do with dissuading them from going through with a totally safe and legal procedure.
State Lawyer Argue For Sonogram Law [Houston Chronicle]
Requirements For Ultrasound (PDF) [Guttmacher]
Image via liseykina/Shutterstock.