Austin Democrat Dawnna Dukes is facing a trial in October over charges that she abused her post, but among the papers filed against her was a pretty astounding tidbit: she has supposedly spend over $50,000 on an online psychic.
The Statesman reports that Travis County prosecutors are bringing up the expenditure as part of 19 "extraneous acts" in support of corruption charges against Dukes. But it was her own money, according to The Cut, and thus not a crime. Just wild. District Attorney Margaret Moore gave a statement that implies giving a year's salary to a psychic means something about your state of mind in this case:
"Under Texas law, the state is required to give notice to the defendant of any evidence, not arising from the same transaction as that on trial, that the state might attempt to introduce to prove motive, opportunity, intent, preparation, plan, knowledge, identity, absence of mistake, or lack of accident."
Dukes is actually facing 13 felony charges for allegedly falsifying reimbursement vouchers in 2013 and 2014 for trips she never made to the Capitol, plus using taxpayer money to give her kid's chauffeur a raise. Some of her other extraneous acts include failing to show up to 65 percent the 2017 legislative regular session, handing over the wrong phone in response to a search warrant, and showing up to the floor "visibly impaired."
The Dallas News reports that Dukes's attorney Shaun Clarke thinks that the additional info about whats Dukes does in her private life on the internet is the real extraneous act:
"True or false, it has nothing to do with the case," he told The Dallas Morning News. "Their case fell apart and the DA is trying to save face by smearing Dawnna."
G/O Media may get a commission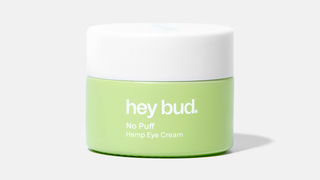 15% off
Hey Bud - No Puff Hemp Eye Cream
Still, they really should have seen it coming.