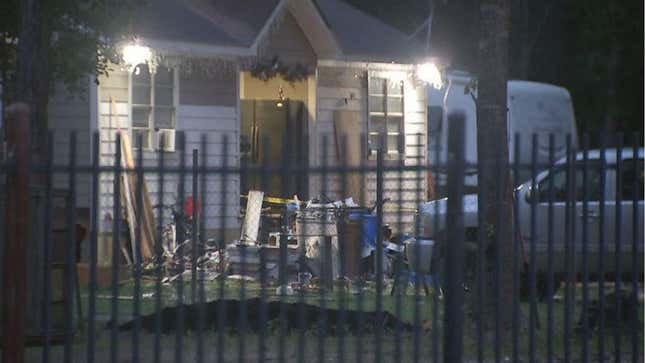 Update 4/30, 7:30 pm: Authorities have offered $80,000 in rewards for any information about the suspect, who is still at large. Texas Gov. Greg Abbott (R) tweeted a vile statement pointing out the immigration status of the victims.
What is Going On With Deshaun Watson's NFL Suspension?
A horrific scene unfolded Cleveland, Texas, just north of Houston, on Friday night when a man opened fire on a house full of 10 people with an AR-15-style-weapon, killing five of them "execution-style" in the heads, reportedly because someone had asked him to stop shooting guns in his yard so that their baby could sleep.
Francisco Oropeza, 39, has been charged with five counts of murder and was still at large as of Saturday morning. The dead victims included three women, a man, and an 8-year-old boy; two adults and three children survived. Two of the surviving children were reportedly found with dead women lying on top of them to shield them from the gunfire. All the victims reportedly lived in the house together and were from Honduras.
The shooter was reportedly drunk, per ABC, and had been known to shoot guns in his yard:
Authorities said Oropeza is armed with an AR-15 style rifle and was believed to be intoxicated. Deputies describe Oropeza as a Hispanic man who is 5-foot-8. He was last seen wearing jeans, a black shirt and work boots. Investigators said he has a goatee and short black hair, according to KTRK.
Police said the suspect "has been known to shoot his .223 out in his front yard, which is evident by the shell casings that are laying in the front yard."
Capers said the shooter used a .223 rifle in the shooting. Capers could not confirm how many times his deputies had been called to the shooter's property previously.
KTRK reported that Oropeza fled the scene by walking or on a bicycle and is suspected to be within a two-mile radius of the shooting. We will update this story if we learn any further details or hear of an arrest.
Meanwhile, Texas Greg Abbott (R-Texas) has tweeted only this in the wake of the mass shooting: