The director of research at the Texas Health and Human Services Commission was nudged into early retirement after co-authoring a study that criticized the state cutting Planned Parenthood's funding. The study suggested those cuts were damaging women's healthcare statewide, which is true, and which several other studies have also found.
Texas lawmakers got extremely angry at Rick Allgeyer, a state employee for over 20 years, over this study, which he authored with researchers from the health commission and UT Austin's Texas Policy Evaluation Project. The study was published in early February in the New England Journal of Medicine (you can read the abstract here). It concluded that cutting Planned Parenthood out of the Texas Women's Health Program wasn't such a hot idea, lowering the number of women who were able to get IUDs and raising the number of births covered by Medicaid.
Planned Parenthood was removed from the Texas Women's Health Program back in 2013, as a way to punish them for providing abortions, even though abortions aren't—can't be—covered with state funding. It was immediately obvious that this would be a disaster: the New England Journal of Medicine found even then that the state was dismantling "a safety net that took decades to build and could not easily be recreated."
But Texas State Senator Jane Nelson, who helped design the Texas Women's Health Program and who really hates abortion, argued that the new study was biased because it was funded in part by the Susan T. Buffett Foundation, which supports Planned Parenthood. And she was furious that Allgeyer and another state employee were among the authors, she told ABC:
"It's one thing for an agency to provide data upon request. It's quite another to be listed as a 'co-author' on a deeply flawed and highly political report," said Nelson, an architect of Texas' current women's health program. "I've communicated strong concerns to the agency. This should not have happened, and we need to make sure it doesn't happen again."
G/O Media may get a commission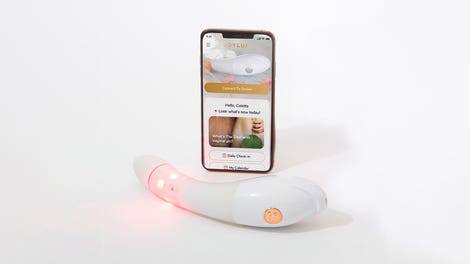 $50 Off
Joylux vFit Gold Device
Nelson wrote an open letter requesting that Health and Human Services evaluate the study, which she argued also painted a misleading picture because it didn't evaluate every possible program in the state through which women could get healthcare (just the one she helped design).
"Critical evaluation is essential to good government," she wrote. "But women should not be misled into thinking the services they need are not available to them. Those services are readily available, and Texas women need to know that."
And now Allgeyer is suddenly stepping down, the Associated Press reports, with a Health and Human Services Commission spokesperson saying he was facing discipline for authoring the study on taxpayer time. Surely the state and Jane Nelson would've been just as displeased if the study had found the program was working beautifully. We bet.
---
Contact the author at anna.merlan@jezebel.com.

Public PGP key
PGP fingerprint: 67B5 5767 9D6F 652E 8EFD 76F5 3CF0 DAF2 79E5 1FB6
Jane Nelson, left, talks with fellow State Senator Craig Estes, R-Wichita Falls, February 12, 2015. Photo via AP Images