Saturday Night Live passed us by without any new developments in the Miley Cyrus/Sinéad O'Connor feud, but there's still some tangential Miley Cyrus news to report because the celebrity news cycle is a relentless wood chipper and we are all Gaear Grimsrud: Terry Richardson, your favorite creepy celebrity photographer, has become the most $uce$$ful photographer in the world.
The 48-years-young Richardson came in first place on People With Money's list of top-ten highest paid photographers in 2013 with an estimated $58 million in combined earnings.* The next photographer on the list had earned nearly $30 million less. To all those photography majors toiling around in dark rooms across the country: it gets better (unless you're not a lascivious weirdo). [Media Mass]
Mischa Barton prefers not to be famous, which is super convenient because Mischa Barton isn't really famous anymore. [NYDN]
Stacy Keibler has decided not to return to wrestling because she's too busy not dating George Clooney. [TMZ]
Halle Berry and Oliver Martinez have reproduced, creating a boy-child for primogeniture purposes. [NYDN]
Khloe Kardashian has prepared divorce papers to end her marriage with Lamar Odom, but she's procrastinating because her attorney (pictured below) is insisting on a cautious, conservative approach. [Radar]
G/O Media may get a commission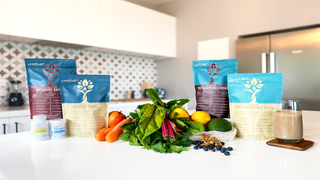 *Update: This, as it's been pointed out very quickly, is satire. Terry Richardson probably just has the regular amount of money for a person who gets to photograph celebrities doing naked calisthenics.
Image via AP, Richard Shotwell