While music hasn't undergone a reckoning quite like other entertainment industries when it comes to addressing sexual misconduct, many in country music have been speaking up. Kirt Webster, founder of one of the biggest publicity firms in Nashville, was accused of sexual assault, country radio executives have thrown workshops on how to recognize harassment, and women in country have long talked about sexism in the industry.
Now two Tennessee Democrats, Rep. Brenda Gilmore and Sen. Jeff Yarbro, are introducing a bill (HB 1984/SB 2130) that will offer full-time employee rights to artists and freelancers who haven't been able to register complaints if they experience harassment.
"From what we've learned, if you're a female artist, harassment is something you learn to expect as you try to promote your work. That's unacceptable, and it's a problem we should try to solve," Sen. Yarbro tells Rolling Stone Country. "We know the music industry isn't a traditional workplace, so a lot of the ways we report harassment in traditional workplaces won't work."
The bill reads:
It is a discriminatory practice for an employer to harass an employee, an applicant, or a person providing services pursuant to a contract because of the employee's, applicant's, or person's sex. Harassment of an employee, an applicant, or a person providing services pursuant to a contract by an employee, other than an agent or supervisor, shall be deemed harassment because of a person's sex by the employer only if the employer, or its agents or supervisors, knew or should have known of this conduct and failed to take immediate and appropriate corrective action.
G/O Media may get a commission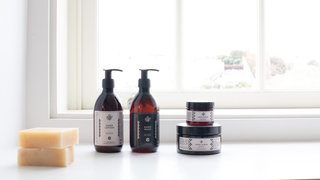 Exfoliate and Hydrate
The Handmade Soap Company
Employer in the bill includes definitions like "Any person regularly employing one (1) or more persons or regularly receiving the services of one (1) or more persons providing services pursuant to a contract" and "Any person acting as an agent of an employer, directly or indirectly."
The bill ultimately means that songwriters, singers, musicians, and more can file harassment claims against anyone who they're under contract for, whether that's their agent or a promoter. Musicians like Lilly Hiatt, Rodney Crowell, Andrew Combs, Lorrie Morgan, and Katie Armiger have all expressed support.
Armiger has previously spoken about her experience being groped by a DJ when she was just a teenager. But she said that she received no support from her label when she brought up the incident. In an investigation into sexual harassment in country radio Rolling Stone's Marissa R. Moss outlines why artists like Armiger, and other contracted musicians experiencing harassment on the job, have little recourse when it comes to addressing inappropriate behavior while working:
Armiger's lawyer Little believes that a few small changes can be made that would facilitate a process for women to register complaints experienced on radio tour. As it stands now, according to Little, artists are generally considered independent contractors, so they are unable to file claims if they experience verbal sexual harassment of any kind. A bill providing artists the same workplace protections that employees receive would provide a safer, more protective environment.

"Right now, it's very hard for [recording artists] to argue that they are employees in terms of sexual harassment laws," Little says. "In Tennessee, there is no reason legislatively [here] that the state legislature or congress can't step in and protect artists in the same way that employees are protected."
HB 1984/SB 2130 will hopefully give more music recording artists the protections against harassment they so desperately need. But the ideas behind the bill will ultimately need more outspoken support from other stars in music if it's going to become a standard in other states.