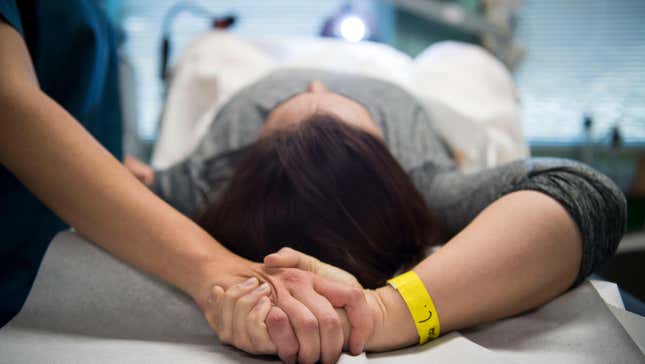 Earlier this month, Tennessee Republicans introduced a bill to add a rape exception to the state's abortion ban—with the condition that victims who "lie" about being raped to access abortion care could be sentenced to up to three years in prison. But on Monday, ahead of a state Senate Judiciary Committee vote on whether to advance the bill (SB857 in the state Senate and HB1440 in the state House) this week, state Sen. Ferrell Haile (R) told local media that upon "surveying" the committee, he learned the bill "[does] not [have] enough support to pass" as most Republican lawmakers oppose adding the exception.

The Fight For Abortion Rights has Reached New Heights
Lorraine McGuire, vice president of community relations and development at the Sexual Assault Center, says it's "mind-blowing" how much pressure lawmakers have faced from anti-abortion groups to reject the bill. "Most Tennesseans—65 to 80%—believe in exceptions, and so the lawmakers that are opposing this out of fear of [anti-abortion group] Right to Life retaliating, are not actually representing their constituents," McGuire said. "The majority does believe in a compassionate Tennessee."
McGuire says that shortly after the bill became public, she met with Haile and state Rep. Iris Rudder (R)—who introduced it in the House—regarding the language that would threaten to criminalize survivors, and they reached an agreement to remove it over the weekend. She adds that lawmakers also agreed to remove a "retraumatizing" requirement that survivors seeking abortion must report their rape to law enforcement, instead mandating that they seek services from a sexual assault center.
"It's an imperfect bill," McGuire told Jezebel, noting its "gestational limits." The bill specifies that child rape victims who are 12 or younger can get an abortion up to 10 weeks into their pregnancy, while children and adults who are 13 or older can have an abortion at up to eight weeks. Overall, the exception "needs to be more accessible." But she believes it's still a step in the right direction, and she's shocked that this basic support for survivors is meeting such intense opposition.
G/O Media may get a commission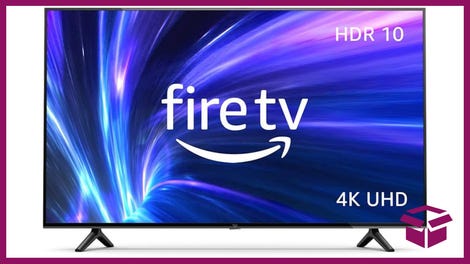 42% Off
Amazon Fire TV 50" 4K Smart TV
SB857/HB1440 has been the subject of widespread controversy because its original iteration promised to punish and imprison sexual assault victims for seeking health care, as survivors are systematically disbelieved in the criminal legal system. They're often even threatened with criminalization when they report their assailant, and face disproportionately high rates of incarceration. Survivors of violence have also historically been criminalized for their pregnancies.
The original bill further required rape victims who do qualify for abortion care to submit "a sample of the embryonic or fetal tissue extracted during the abortion" to the Tennessee Bureau of Investigation for "investigation into the offense," threatening them with criminal investigation even if they are believed.
Haile told local media outlet WKRN on Monday that the bill "will require continued discussion," and "in particular, I want the discussion to continue around children that are raped." He added, "Being pro-life is more than being anti-abortion! I believe this is a pro-life bill." Of course, despite his claims to care for children, the bill refers to child rape victims as young as 12 as "women," legally regarding them as adults.
In effect, rape exceptions are "entirely disingenuous," Destini Spaeth, who helps run the North Dakota-based Women In Need abortion fund, told Jezebel earlier this month, referring to SB587/HB1440. They're merely "PR for anti-abortion politicians" while serving as a "deterrent" to survivors, and present "just another round of violation of their autonomy within the health care system, within a police and judicial system that routinely hurts survivors."
Abortion bans are a form of gender-based violence perpetrated by state governments, and advocates say this inflicts trauma and substantial health risks on abortion seekers—whether or not they're survivors. There are severe limits to what rape exceptions achieve to address this. But it's telling—and frightening—that even still, Tennessee lawmakers remain unwilling to consider adding one.