On November 17, 2015, a girl name Pearl Moen watched a young couple sitting together in the early morning after a date outside a residence in Austin, Texas. The man ran upstairs to use the bathroom, and the woman dozed off for a moment. She opened her eyes to Moen attacking her with a knife, and was ultimately stabbed 21 times.
Ana Gasteyer Satirizes the Girl Boss in 'American Auto'
CBS Austin reports that Moen left her for dead and returned home. The victim was rushed to the hospital. While she was treated for a collapsed lung, permanent nerve and muscle damage, and massive blood loss, the hunt for her attacker began. KXAN reports that the Hyde Park Neighborhood Association distributed flyers with descriptions of the victim's attacker throughout the neighborhood in December.
On Valentine's Day, police were called to a disturbance at Moen's house, where her mother said she'd had an altercation with her daughter, who she believed matched the description on the flyers. She also told police that Moen had a knife collection and had joked about the stabbing. In the ensuing investigation, authorities found Moen's journal, which contained a chilling entry describing the attack:
So, okay, I'll start with the exciting bit. I stabbed an innocent woman to death earlier today. (Technically yesterday since it's 1 am). It was absolutely fantastic. Murder gives me a high unlike any other, it feels like this crisp unreality. Flashing & sparkling. Adrenaline & shock. Fight or flight mode. How do I even go about describing it. The whole thing was unreal. I'm so proud of myself. I stabbed her like 20 times. Maybe more. I wasn't counting. She screamed & grabbed at me saying "what the f***?! Help. Leave." For now, I should explain why. Other than the fact that I'm a homicidal psychopath. I have a deep hatred towards people right now...Yesterday I lost my other gold ring I've worn all my life on a chain as it was ripped off by a girl I was murdering. Fate is weird..
G/O Media may get a commission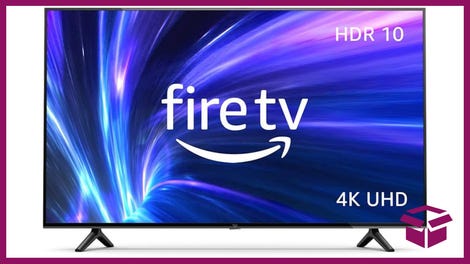 42% Off
Amazon Fire TV 50" 4K Smart TV
The ring Moen mentions was found at the scene, according to The Washington Post. Moen was booked on February 28, 2016, and held on $1 million bond. On Friday, she was sentenced to 15 years in jail, largely because of the words in her diary.
The victim said in an interview with KXAN that one of the most difficult parts of the attack was realizing from Moen's words that she felt no guilt whatsoever. She says, "Knowing this person could describe me this way and have no remorse was the hardest part for me." The victim does feel sympathy for Moen's mother, who did apologize for her daughter through her backyard fence to reporters. She says, "It means a lot," adding, "Because there was no remorse in the situation."