California teachers have won an appeal to overturn a 2014 case brought by student advocacy group Students Matter, which limited educators' rights to tenure and eased the ability with which they could be fired.

In the original court case, Vergara v. California, nine student plaintiffs (with the help of Students Matter) won a case against the state in which they argued that union-sanctioned teacher protections had actually enabled a culture where, according to Emma Brown at the Washington Post, "poor and minority children were more likely to be saddled with ineffective teachers who were difficult to fire."
Meanwhile, teachers unions argue that restricting the rights of educators will only dam the flow of talented people into the profession.
"It is vitally important that every single child, particularly the kids who brought this case, receive a great public education," says Randi Weingarten, president of the American Federation of Teachers. "That starts with recruiting, retaining and supporting teachers, not blaming educators for societal problems or stripping away their voice."
While the appeals court agreed that the California public school system was guilty of "deplorable staffing decisions," they did not find anything unconstitutional about the laws protecting teachers.
G/O Media may get a commission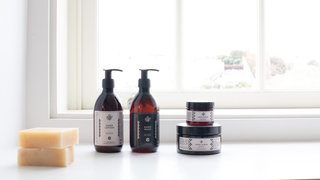 Exfoliate and Hydrate
The Handmade Soap Company
From the court's opinion:
"The court's job is merely to determine whether the statutes are constitutional, not if they are 'a good idea.' The evidence did not show that the challenged statutes inevitably cause this impact."
Theodore J. Boutrous Jr., the attorney representing the student plaintiffs, says that they will continue to fight to improve the lives of California public school pupils:
"We came to court to defend the rights of California's public school students and will continue to do so, despite today's temporary setback. The Court of Appeal's decision mistakenly blames local school districts for the egregious constitutional violations students are suffering each and every day, but the mountain of evidence we put on at trial proved—beyond any reasonable dispute—that the irrational, arbitrary, and abominable laws at issue in this case shackle school districts and impose severe and irreparable harm on students."
Unions, however, are celebrating the appeal as a rare win for organized labor.
"Ensuring that every student gets a good education is a critical goal," says president of the National Education Association, Lily Eskelsen García. "But one that can't be solved with stripping our teachers of their rights."
---
Image via the AP.