Taylor Swift's mom, Andrea Swift, testified on Wednesday that after learning that former KYGO radio host David Mueller allegedly groped her daughter, she was, "upset to the point of feeling like I wanted to vomit and cry at the same time." She also said that Swift, who was 23 at the time of the alleged incident, was "really shaken, she was humiliated, she was horribly embarrassed because he grabbed her bare ass."
Swift maintains that Mueller reached under her dress and grabbed her skirt while the two were posing for a photo back in 2013, an allegation that lost Mueller his job, and which he is now suing her over to the tune of $3 million in damages.
Mueller also acknowledged under cross-examination on Wednesday that the photo taken of him and Swift in 2013, which KYGO cited as evidence of Mueller's firing, appears "weird" and "awkward," whatever that means. The photo indicates that Mueller's hand is behind Swift's back, where it is not visible to the human eye.
Andrea Swift testified that when she first saw that photo, "I knew there was something horribly wrong in that picture. I know those eyes better than anybody. She was pulling away. She has that smile frozen on her face, but there's something going on in her eyes. I just looked at it and I was sickened."
[People]
---
Rebel Wilson began her day with a mild concussion while on the set of her forthcoming meta-romcom venture Isn't It Romantic. Thanks to the emergency health facilities of Long Island, she was nursed back to health—by the looks of it, in time to party.

G/O Media may get a commission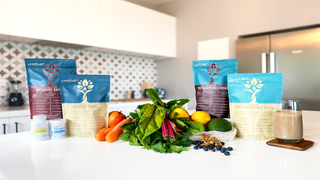 ---