Fans stayed up all night to see what Taylor Swift has been up to lately, after weeks of her dropping clues and tirelessly curating her Instagram account. Here's what we learned: she has a new single titled "ME!" and a music video, directed by Dave Meyers and starring Panic! At the Disco frontman Brendan Urie (frankly, an inspired choice). As others have noted, she apparently cannot get enough of Mary Poppins.
Urie and Swift speak French and co-parent two cats, but one day get in a shouting match that leads Swift to storm out. What follows next is some of the weirdest fanfic I've ever seen.
---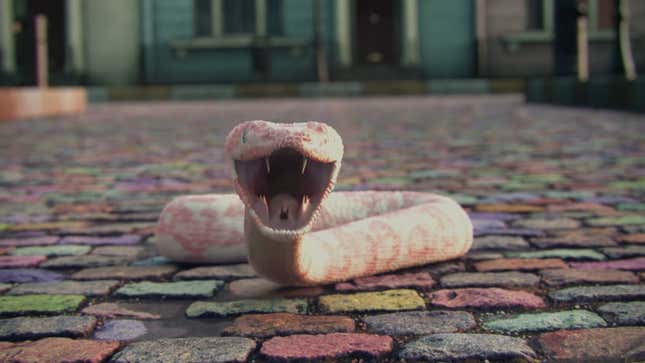 We first meet a snake the exact color of peach bellini—but it won't be around all that long. It slithers over rainbow cobblestone streets and just as it lunges for the camera, explodes into a million butterflies.

G/O Media may get a commission
25% Off
Coleman SaluSpa Inflatable Hot Tub Spa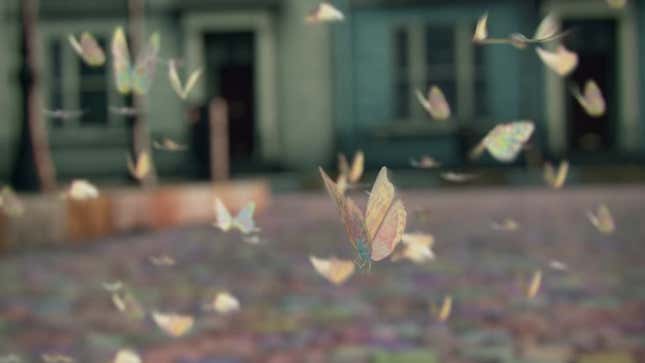 See? It's a metaphor. Rebirth.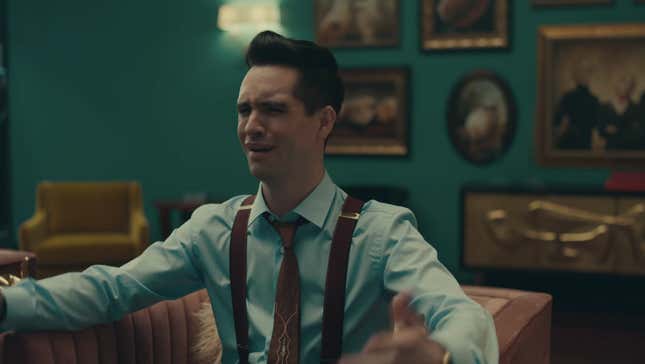 Inside their Parisian (?) home, Urie and Swift are fighting about something that even Urie seems to think is wack.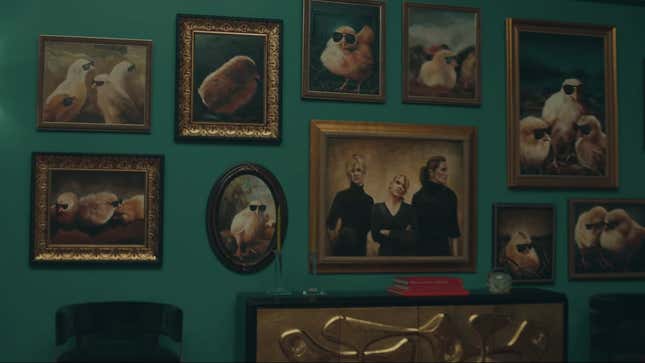 I kind of like their taste in art, though. So many gold frames!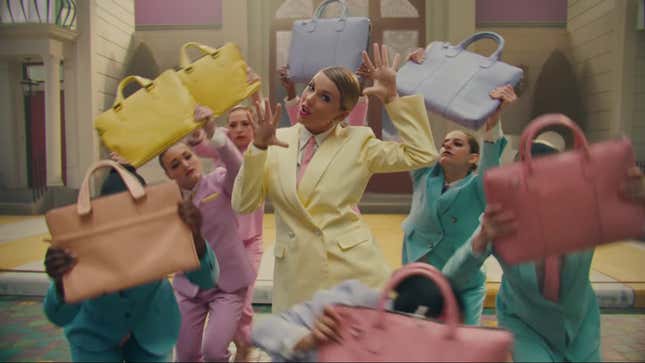 To decompress from their big tiff, Swift dons her best Blake Lively-inspired suit and dances around (her baggage?) in the street. It seems like the Justin Timberlake-approved Trolls was also a big visual inspiration for this video.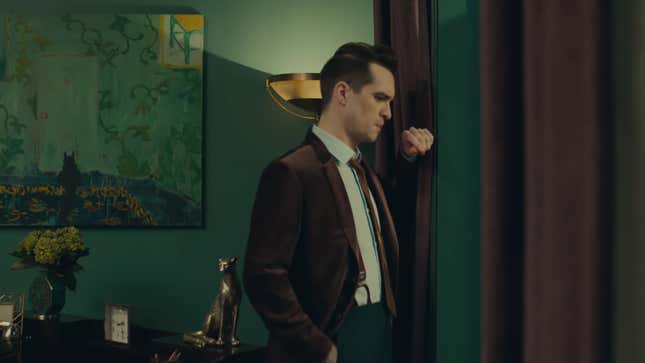 Is Urie having second thoughts? Will he go after her? Obviously, but we must build the tension with shots like these.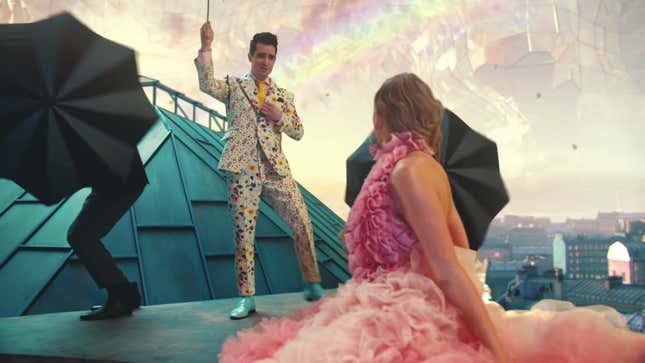 Urie drops in on Swift, who looks like she is thinking of all the other things she could have done with her life, and his preferred method of transportation is hanging off an umbrella.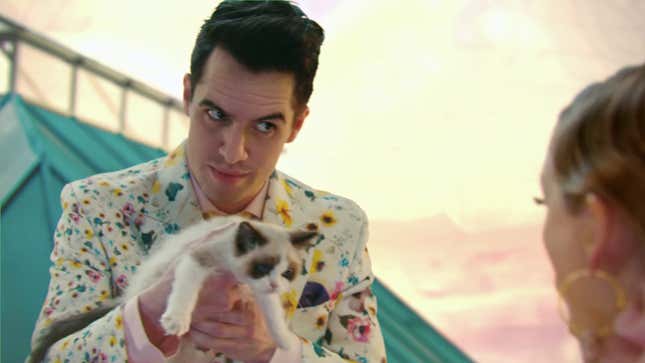 He wins her back with a kitten.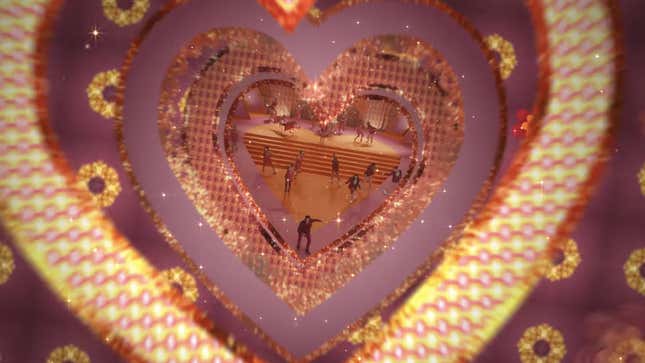 In a move that could only have been dreamt up by someone who has watched a lot of The Good Place, Urie reveals a wooden, heart-shaped door underneath his blazer that leads to a sparkly, dance-y hell.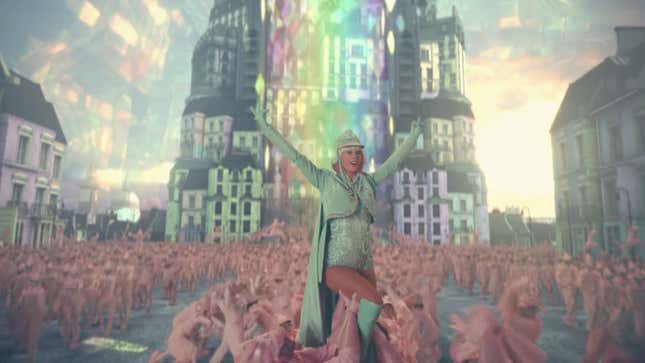 The rest of the video honestly seems like a homage to The Good Place. Exhibit A above.
Exhibit B.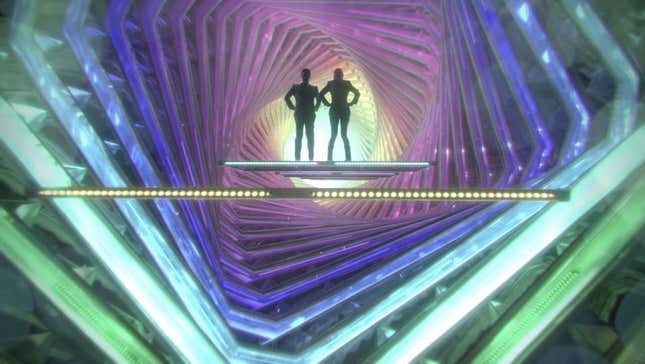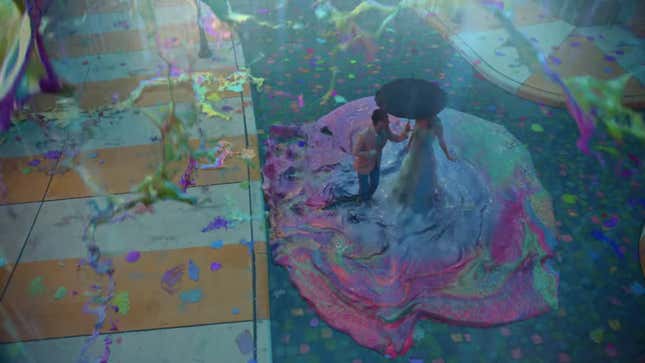 The last scene brings together the umbrella motif of Mary Poppins, the creamsicle color palette of Trolls, and the existential dream of The Good Place. And Swift is melting into the ground? A puddle of emotions?
Is it too late to add Swift into the Trolls soundtrack? She clearly really, really, really wants it.