AT&T and DirecTV are launching a streaming service called DirecTV Now, for which the incredibly cool singer Taylor Swift and lifestyle guru Reese Witherspoon will have dedicated channels.
DirecTV is the latest provider to try to lure millennial cord-cutters and take their money by offering a streaming service to compete with the likes of Hulu and Sling TV. Forthcoming DirecTV Now streaming packages will range from $35/month for 60+ channels (broadcast networks, plus Fox News, Comedy Central, MTV, etc.) to $70/month for 120+ channels, including Boomerang and El Rey.
According to Variety, Swift and Witherspoon (who recently announced she was launching a company called Hello Sunshine to tell "female-driven stories") will offer original content for their respective channels:
On DirecTV Now, the Taylor Swift Now channel will be devoted to the videos, concert performances, behind-the-scenes footage, and more from Swift's archives. It will be included with all of the DirecTV Now services, and will be launching in the next few weeks, AT&T said. The telco in October signed a multiyear promotional pact with Swift, under which she'll perform at DirecTV's Super Bowl 51 event next February.
All Taylor Swift, all day...a blessing...
Witherspoon's Hello Sunshine venture is set to launch as a VOD channel on DirecTV Now by the middle of next year. It's an expansion of the content deal that Witherspoon already had in place with Otter Media, the joint venture of Peter Chernin's Chernin Group and AT&T. The channel's content will focus on female-centric programs, including acquired movies and series, and will serve up an original series featuring Witherspoon.
G/O Media may get a commission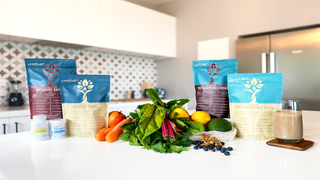 DirecTV Now launches on November 30.