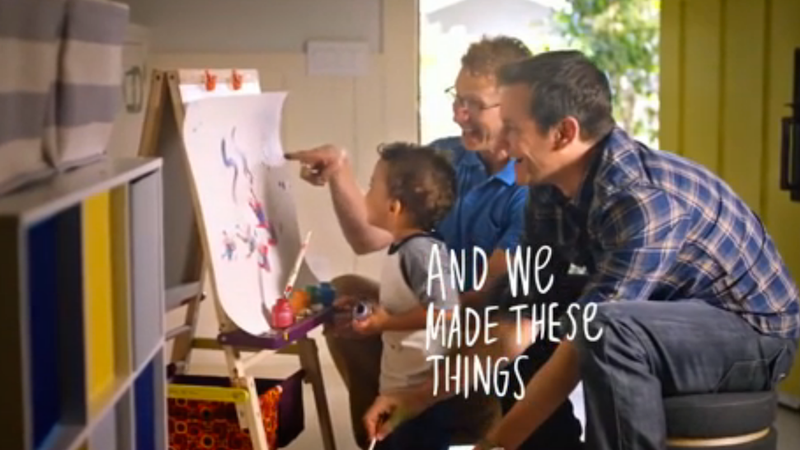 Just over a month after Target signed a legal brief openly supporting same-sex marriage, the retailer dropped a new ad, promoting the Made to Matter, Handpicked by Target collection. The 30-second spot features two dads with a kid, because progress!
This isn't the first time Target has featured a gay couple in their ads. Via Time:
The campaign represents "the diversity of the communities we serve," a Target spokesperson told TIME. "The casting of this couple and their son is in line with previous marketing that Target has created including our Wedding Registry ad campaigns that have been running for the past several years."
Glad to see they've kept it up and are working to normalize same-sex partnerships. Now let's see some lesbian mothers.