For the past week, gay rights supporters have been hammering Target for donating $150,000 in support of gubernatorial candidate Tom Emmer, who has strongly anti-gay positions. The CEO has responded in a memo — but will it be enough?
In his memo to employees, Gregg Steinhafel wrote,
The intent of our political contribution to MN Forward was to support economic growth and job creation. While I firmly believe that a business climate conducive to growth is critical to our future, I realize our decision affected many of you in a way I did not anticipate, and for that I am genuinely sorry....Going forward, we will soon begin a strategic review and analysis of our decision-making process for financial contributions in the public policy arena. And later this fall, Target will take a leadership role in bringing together a group of companies and partner organizations for a dialogue focused on diversity and inclusion in the workplace, including GLBT issues.
Some context: Emmer, a state representative running for Minnesota governor, opposes gay marriage and supports a constitutional amendment to define marriage as being between a man and a woman. He worked to exclude gays and lesbians from a bill regulating surrogate parenthood. He's buddies with You Can Run But You Cannot Hide Intl., Inc., a Christian Rock ministry whose leader said on the radio that Muslim countries that execute gays are "more moral" than Christians. Emmer has appeared on their radio show and collaborated on events, saying, ""These are nice people. Are we going to agree on everything? No."
Target had previously had the reputation of being "nice people" when it came to quality for gays and lesbians, earning a perfect score from the Human Rights Campaign for Corporate Equality. Not so much now.
G/O Media may get a commission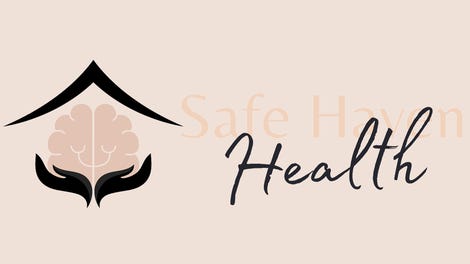 Addiction counseling
Safe Haven Health
These political contributions are part of a post-Citizens United world of corporate influence. Target's response to the protests, boycotts, and petition signing has been that they support Emmer as the "pro-business" candidate and that their "commitment to the GLBT community is unwavering."
But it goes beyond "jobs creation"; as Abe Sauer noted over at The Awl, Steinhafel and several other top Target executives have a pattern of giving to anti-gay politicians far afield of Minnesota.
The Human Rights Campaign, a key organizer on this front, is rather unimpressed with the CEO's words, saying yesterday, "We appreciate Mr. Steinhafel's statement to company employees this afternoon but it doesn't go quite far enough. Target's apology is welcomed but without tangible action behind it, the LGBT community and our allies will continue to question the company's commitment to equality."
Target CEO Explains Support Of Anti-Gay Politician To Employees [Consumerist]
Statement From Human Rights Campaign President On Target's Apology [HRC]
Target Boycott Goes Way Beyond Minnesota [Change.Org]
Related: Gubernatorial Candidates Support Gay Marriage, With One Exception [Minnesota Independent]
Target Doesn't Support Gay Equality, Because It Never Did [Awl]
Image via The Minnesota Independent