Tammy Duckworth, a Democratic Senator from Illinois, is expecting her second child in April—a first for the long history of the institution, which has often been populated by men who might genuinely think that babies arrive in a flurry of scrounged-up towels and boiled water.
The Chicago Sun Times broke the news. "I feel great," Duckworth told the paper.
"As tough as it's been to juggle motherhood and the demands of being in the House and now the Senate, it's made me more committed to doing this job," she said.
The Sun Times added that becoming a mother has indeed influenced Duckworth in her time in office:
"I have a better understanding in a way that I didn't have," Duckworth said. Before her baby, Duckworth was familiar with issues facing nursing mothers. Just how tough it could be was underscored when "I was the one who was trying to pump breast milk in airports."

Since Abigail was born, Duckworth has authored measures to make sure major airports offer places for breastfeeding mothers to pump milk; the military creates a uniform policy for giving personnel time to bond with their newborn and adopted babies; and to make sure student parents have on-campus child care.
G/O Media may get a commission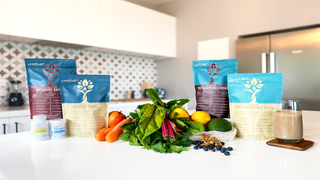 Duckworth explained that her two-year-old isn't clear on the specifics of her mother's job, but "every time she sees a picture of the U.S. Capitol, even if it's on a dollar bill, she says 'Mommy's office.' And I have to say, 'Well, it's not quite Mommy's office, but in a way you're right."
All told, just ten members of Congress have given birth while in office, all of them previously in the House of Representatives at the time.