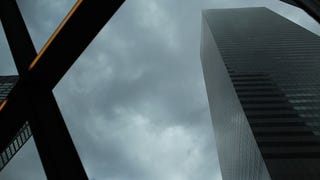 You've seen the lawsuits and heard the horror stories. Now, the dazzling numbers on women in investment banking. Spoiler: They suck.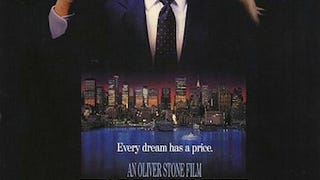 More allegations have emerged from the sexual harassment lawsuit three women filed yesterday against Goldman Sachs, including company-sponsored strip club nights followed by unwanted groping, racially insensitive emails, unequal pay, and clerical assignments equally-ranking men weren't asked to perform.
According to three women, the "great vampire squid wrapped around the face of humanity," Goldman Sachs, is also not so great to its female employees. They're suing the firm for gender discrimination. What are the charges?
"He steps down on her breast hard, and then he pumped his fists in the air as if to say, 'Look, I'm the man,'" says Jessica Franqui's lawyer. That would be her Wall Street boss. Whom she is suing.
When a reporter asked Goldman Sachs' spokeswoman about the fact that only 19 percent of the 272 newly-promoted managing directors were women, the spokeswoman asked what that "had to do with [an] article about discrimination on Wall Street." [Bloomberg]
Treasury Secretary Timothy Geithner apparently also read this piece asking, what if women ran Wall Street? He says, "It's an excellent question. But kind of a low bar. How, you might ask, could women not have done better?" [Reuters, Earlier]