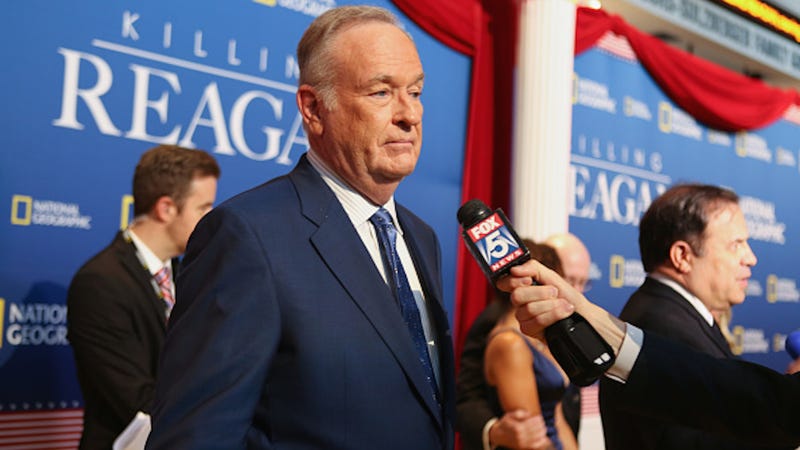 On Monday evening, bloviating sexual assailant Bill O'Reilly returned to the public for the first time since his ejection from Fox News. On a free edition of No Spin News—generally reserved for premium members of his website—he performed martyrdom with demure pomposity. And the show, by the way, was extremely boring.
A New York State judge ejected an attorney for Gizmodo Media Group, which owns Jezebel, from his courtroom last week as she was seeking access to Bill O'Reilly's $10 million lawsuit against his ex-wife, which is currently under seal at the Fox News anchor's request. The ouster occurred just a week before the…
More than a week after The O'Reilly Factor aired a bad and racist man-on-street video shot in Chinatown, the show's executive producer has agreed to have a productive chat with members of the Asian American Journalists Association.
Bill O'Reilly had author and humorist Glenn Beck over to the Factor last night to talk First Lady fashion. "Did you see the dress she was wearing when she went down and toured the oil spill? Did you see it?"
Yesterday in D.C., a correspondent for The O'Reilly Factor asked Jessica Alba if she had anything to say to Bill. She said, "No. He's kind of an A-hole." We kind of love her now.