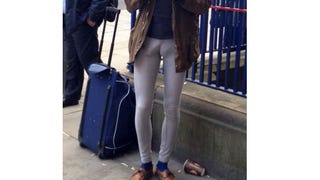 There are at least three reasons why guys should stay away from jeggings: one dick and two balls.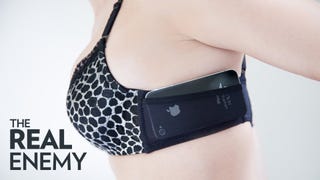 Years of attempted public shamings and Facebook laments have failed to buck the leggings-as-pants trend. Now, one school in Canada, disturbed by its female students' public displays of camel toe and ass-meat, is laying the law down by formally and officially declaring that leggings are not suitable pants. Meanwhile, a…
Supré is a family-owned and operated clothing company founded in 1984, with stores in Australia and New Zealand. Similar to what Americans can find at Forever 21 (though perhaps not quite as inexpensive), Supré shoppers are offered tees, knitwear, jackets, cardigans, party dresses, accessories… and, now, jeggings.…
When jeans mated with leggings, they begat jeggings. Then jeggings knocked boots with underwear, and created something horrifying for men. We should have known that a version for women was right around the corner. Ladies, meet Junderpants.
When I tried jeggings, and decided that I liked them, and that everyone should at least try them, I did not have any idea that this abomination was lurking in the universe, preparing to assault my eyes. Hell to the no.
Tom Ford, a man who immobilized his forehead with Botox, thinks people should go naked. Especially, well... "Fat women almost always look better without the constraint and lumpy pinching of clothes, all the straps and elastic squeezing and sucking." [ContactMusic]