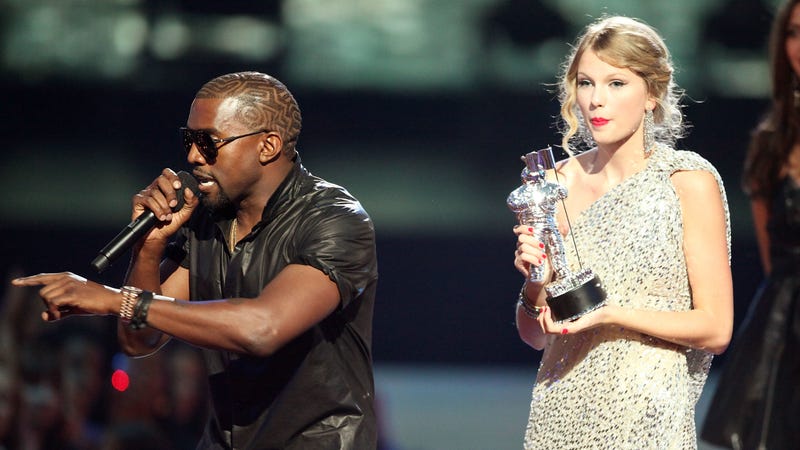 Even though Taylor Swift appears to have spent the better part of the last 18 months dwelling on her feud with Kanye West and Kim Kardashian, TMZ reports she's been wasting her time, as all other involved parties have since moved on.
For probably millions of people, many of them too young to remember a time when music didn't readily flow from the internet like water from a faucet, it doesn't matter what the Jack Antonoff-produced Taylor Swift/ZAYN duet "I Don't Wanna Live Forever" sounds like; it only matters that it exists at all. And existing is…
Page Six, the New York Post's gossip section, almost killed me last night. Just after 10:00 pm Eastern Standard Time, the publication threw up two stories it sourced from its network of spies and insiders, and both of them offered a Kubrickian glimpse into the lives of the wealthy and megalomaniacal.
Forget Ryan Adams's 1989, an album whose pleasures should be apparent to only Ryan Adams fans and interesting to a smaller cohort still. In terms of gender-flipped cover collections, what Bleachers just did in Terrible Thrills Vol. 2 is much, much livelier: it's their debut album Strange Desire with a different woman…
Lena Dunham made a promise that she would not get hitched until marriage equality was achieved in the US. And after today's historic Supreme Court decision allowing that gay marriage is protected by the constitution, Dunham posted a total People mag-baiting Tweet at her boyfriend, Jack Antonoff:
Grimes teamed up with Bleachers, Jack Antonoff's solo side project, to release "Entropy," a twinkly track that premiered on last night's episode of Girls.
Taylor Swift's determined march towards a pure-pop career, nigh-free of the country trappings that demarcated her youth, continues with "Out of the Woods," the second song from 1989 (listenable here). Though it's an incomplete puzzle, between this and "Shake It Off" it seems increasingly likely that this direction was…
As you probably know, Gwyneth Paltrow and Shrek have many things in common, one of which is that they were both in Shakespeare in Love. Another is that they are both like onions. A layer of Gwynnie was peeled away when she revealed to British Cosmopolitan that she has occasionally imbibed things that the rest of us…