In his new single "Make That Shit Work (feat. Juicy J)" T-Pain announced plans to begin construction on a new home. While he fails to mention the home's size or architectural style in the song, he does discuss its location — and it's more than a little worrisome. "I'ma build a whole house on that ass ole," he declares proudly in the song's introduction. And here's why that's a bad idea.
This Old House contractor Tom Silva says, "Without a good foundation, you're sunk." And it's impossible to build a good foundation if the ground on which it's constructed isn't stable. Foundations often fail due to unstable soil caused by extreme weather events such as drought or flood — but in the case of T-Pain's hypothetical ass home, it's the anus that would likely prove problematic for the construction.
If the human body attached to the anus is to remain alive while the home is constructed, it would be forced to refrain from all sphincter activity for the duration. According to the US Census Bureau, the average build time for a home in the Unites States is six months. That's a long time to ask someone to hold it! And even if, by some magical hammer, the home is completed, the threat of sphincter activation remains.
Sinkholes can open up without warning, and their effects can be devastating. Imagine if this home had fallen into a rectum!
G/O Media may get a commission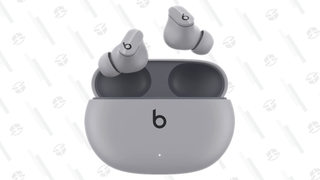 This guy looks like he's saying, "This sucks for me, but at least I didn't build on a butt!"
If T-Pain decides to ignore this warning and one day discovers his new home has disappeared, he can expect to see it again in 4-6 hours.

After reaching out to a T-Pain rep for comment, they responded with:
The lyric is actually "I'ma build a whole house on that ass ole I swear,"
The post has been updated to correct the mistake.
---
Contact the author at bobby@jezebel.com.
Images via RCA Records/AP.