Lately, I feel deluged by excess. Recording artists grind out single after single after mixtape after albums stuffed with enough tracks to make their running times scrape infinity. I listened to Kehlani's recently released 19-track solo album, SweetSexySavage, and I still have no idea who this person is, except for someone who's eager to corner multiple markets within pop music. I get less of a sense of creative vision and more of the feeling of desperation from far too many albums today.
The solo debut of Syd (aka Syd tha Kid of Odd Future affiliates the Internet), Fin, is a well-prepared cuisine in a pop world where throwing whatever against the wall to see what sticks is de rigueur. Fin is avant R&B without ever sounding self-consciously weird. It is refined without so much as a note of pretension. It is enviably cool throughout without ever being so at the expense of the listener—whenever Syd's otherwise melodious voice flips into a radio-conventional sing-songy three-note groove, an earworm hook is never too far away. It is, above all things, a 12-track album that is less than 40 minutes in length. Like Donald Glover's Atlanta, a paragon of restraint in a culture of excess, Fin leaves you wanting more and comes off better for it.
It's amazing how much such a minimal sounding album manages to pack in— Opener "Shake Em Off," grafts Matmos-esque percussive slapstick on a Rhythm Nation-type militaristic precision. And it has a juicy boogie bass line, and it has a trap rattle. The song's overall design has the big giant starkness of Björk's Homogenic.
And that's just the first track. Along the way, I hear references to peak-career Timbaland's skittery R&B ("Know," "Nothin to Somethin"), some jazz, ambient sound smearing, maybe a harp in there, chords that seem beamed over from some Doobie Brothers record, and contemporary trap-inflected hip-hop soul. The way Syd's deceptively sweet voice fills out these tracks, not to mention the overt Timbo retroism, will undoubtedly invoke comparisons to Aaliyah. Syd's less a cipher, though, and more a bait-and-switcher whose delicate voice belies lyrical bravado ("I would tell you I'm the greatest but you knew that") and sexual assertiveness (most prominently featured on the stunning slow jam "Body," which we wrote about last week). You get the feeling that Syd gets off on this, too—after bragging and seducing so hard, she knocks you on your ass with the album's breeziest number, the jazz-inflected, "Insecurities," in which she delivers a shocking revelation: "You can thank my insecurities / For keeping me around you, babe."
G/O Media may get a commission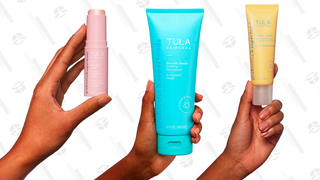 Syd's on-record persona contains multitudes, and they're presented matter-of-factly, just as she presents her gayness (she sings about women and keeps the pronouns gender-specific as opposed to covering with "you"s). There's plenty to admire on Fin if you want to objectify it and Syd politically, but there's also plenty to love on an aesthetic, visceral level. Mellow even when it's bonkers, Syd's Fin is a refreshingly balanced, laser-focused vision of what modern R&B could be if everyone calmed down about reach and streams and wooing the masses, and was just cooler about shit.