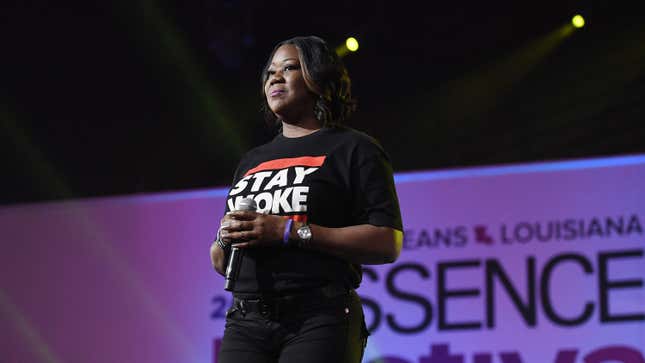 On Monday, Sybrina Fulton announced she's joining the race for Miami-Dade County Commissioner, making her one of the small number of mothers who have lost a child to police brutality and gun violence and decided to run for office. Fulton, who promises not just to fight for gun reform but also push for policies to help grieving families, will run against the mayor of Miami Gardens, Oliver G. Gilbert III.
Since her son Trayvon Martin was killed in 2012, Fulton has traveled around the country to speak out against the cruelties of racial profiling with respect to gun violence, and to encourage citizens to channel their anger into pushing for systemic change. Her campaign manager, Willis Howard, told the Washington Post:
"She has given speeches where she talked about, here's a couple things you might have to do: You might have to protest. You might have to march. You might have to run for office," Howard said. "She kept realizing, she was speaking to herself."
Fulton previously worked assisting low-income renters, and part of her campaign will also focus on tackling what she calls "a haves and have-nots atmosphere" in the housing market of Miami-Dade county, according to the Post.
Fulton is a part of a group of women who have lost children to gun violence, called Mothers of the Movement, alongside Sandra Bland's mother and Eric Garner's mother—and, the Post reports, one of three to run for office. (In 2016, Fulton called herself an "unwilling participant" in the movement against police brutality at the 2016 Democratic National Convention.) That she—along with Jordan Davis's mother Lucy McBath and Michael Brown's mother Lesley McSpadden—has been able to channel her grief and launch a campaign for public office is a testament to the grassroots movements to counter gun violence, which are often led by women with personal ties to the cause. (McBath became a national spokesperson for Everytown for Gun Safety and Moms Demand Action after Davis was shot and killed as a teenager.)
G/O Media may get a commission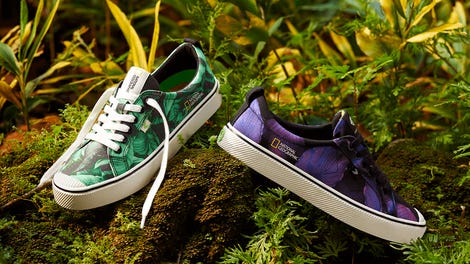 New New New
Cariuma + National Geographic
If the task before Fulton seems insurmountable, it isn't, necessarily; in the 2018 midterm election, McBath ran for a seat in Georgia's House of Representatives and won.