Ryan Lochte is getting a lot of attention for being some kind of gas station pissing criminal mastermind, followed by teammates Gunnar Bentz and Jack Conger, who were pulled off a plane in a moment of dramatic intrigue, but everyone is forgetting the fourth misfit in this crackpot team—James Feigen.
Like Conger and Bentz, Feigen's passport was confiscated until the Rio police were able to get to the bottom of what exactly went down in that gas station restroom. Lochte and Co. alleged that they were robbed at gunpoint, but they returned home with smiles and their wristwatches on their person.
Security footage revealed a different story, and it eventually came out that the four swimmers scuffled with security guards after vandalizing the bathroom. The robbery tale began when Lochte supposedly described his night of revelry to his mom in the midst of a shake down, who then spoke with reporters. Lochte managed to get back to the U.S. before his cohorts were detained.
According to NBC News, Feigen is finally making his escape, but at a high price. He is donating almost $11,000 to Instituto Reacao, a school where low-income kids can learn judo, in exchange for his freedom from these cursed games:
"After a long deliberation, this agreement was reached … he will donate 35,000 real [approximately $10,800] to an institute, and with that the case is resolved," Feigen's lawyer Breno Melaragno told reporters.He added: "After this donation is done, his passport will be given back to him, and he will be free to return home."
G/O Media may get a commission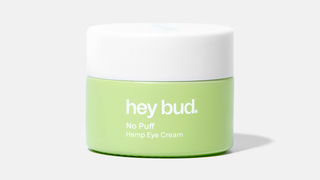 15% off
Hey Bud - No Puff Hemp Eye Cream
Updated (9:56 a.m.):
Reuters reports that Jack Conger and Gunnar Bentz were allowed to leave Rio early on Friday. They were apparently jeered and harassed so much in the airport and on their flight to Miami that they got moved to business class and covered in newspapers to avoid photos and attention.
Meanwhile, TMZ suggests that Ryan Lochte is finally ready to come forward and apologize to the U.S. and Brazil.