A new study published in the American Journal of Public Health has found that abortion facilities across the country face much stricter regulations than other office-based surgery (OBS) facilities—for absolutely no good reason. And while we already know that Targeted Regulation of Abortion Provider (TRAP) laws serve no public health benefit and were expressly designed to undermine access to abortion, the study is the first comprehensive, nation-wide comparison of these regulations and could be an essential tool in fighting to help keep vulnerable clinics open.
In 2016, the Supreme Court struck down two provisions of HB2, a Texas law that resulted in the closure of more than half the abortion clinics in the state. The law, which required abortion clinics to meet the standards of ambulatory surgical centers and required doctors performing abortions to have admitting privileges at a local hospital, was deemed unconstitutional for creating an undue burden on a woman's ability to access an abortion.
However, several states continue to subject abortion facilities to these arbitrary regulatory standards; this is where more data may help, according to the study's authors.
"The study, by pointing out the differential treatment between abortion and other facilities, is also pointing out a potential constitutional defect for these laws," Bonnie Scott Jones, senior policy advisor at Advancing New Standards in Reproductive Health and lead author of the study, told Jezebel.
Researchers the Temple University Beasley School of Law's Center for Public Health Law Research and the University of California-San Francisco's reproductive health research group conducted a systematic review and analysis of the laws regulating specifications for surgeries, procedures, sedation, and anesthesia in offices and clinics across the country, and then evaluated how those laws treated medical facilities that perform abortions versus medical facilities that perform other procedures.
G/O Media may get a commission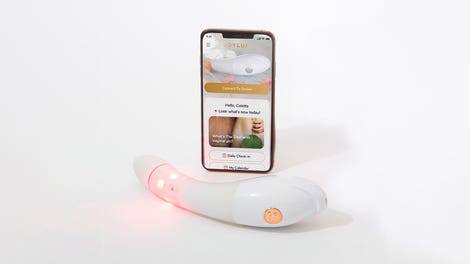 $50 Off
Joylux vFit Gold Device
"What we found was that the laws treat abortion very differently than they treat other procedures," she said. "In general, the laws don't single out particular procedures for regulation. And then the laws regulate abortion facilities much more stringently than they regulate facilities that provide other kinds of healthcare."
Researchers also found, once again, that the regulations imposed on abortion providers have no connection to the procedure itself. In fact, most TRAP laws—80 percent—apply to abortion facilities even if they only offer medical abortions (which end a pregnancy by administering pills) and don't use sedation or anesthesia, while only 12 percent of OBS laws apply to facilities regardless of whether they provide surgeries or other procedures.
Why the difference? "It's just tied to the fact that abortions are being performed and there is some sort of desire to place a burden on abortion provision," Jones said.
That desire is the entire point, and Americans United for Life, the anti-abortion group that designed Texas's unconstitutional TRAP law, has admitted as much. "States can't outlaw abortion," Dan McConchie, AUL's former vice president of government affairs, told the Atlantic in 2015. "That does not mean there's a constitutional right to abortion being convenient." (McConchie is now a Republican state senator in Illinois).
Non-compliance with TRAP laws are also harsher, with 95 percent of laws including criminal penalties, fines, and/or licensing sanctions for violations—opposed to only 28 percent of OBS laws including penalties for non-compliance.
In addition to being stricter than laws on other healthcare facilities, TRAP laws are also "way more prevalent," Jones said. "Even though abortion is a very tiny subset of a very safe form of healthcare," she said, "it is regulated so much more than other healthcare."
The oppressive regulation results in closure of abortion clinics and a lack of licensed providers across states—translating to fewer women receiving abortions. After the passing of HB2, one Texas woman, Valerie Peterson, wrote an op-ed in the New York Times about having to travel to Florida to terminate a life-threatening pregnancy:
After my doctor called the clinic, I was told I would have to wait three to four weeks for the next available appointment. There was no way I could wait that long. Not only would I be carrying a baby I knew wouldn't survive, but that kind of wait could push me past the 20-week mark after which almost all abortions are illegal in Texas.
Peterson ultimately spent $5,000 to receive the procedure in Florida: "I remember thinking: What happens to women in my situation who don't have the ability to do what I just did?
Providers have felt the impact, too. Speaking on a call with reporters about the effects of Texas's TRAP law in 2016, Southwestern Women's Surgery Center administrator Tenesha Duncan described the extreme fate of many women who, unlike Petersen, couldn't afford the additional travel costs or wait times.
"The first week after the law changed, we started seeing an increase in patients who had tried something to end their pregnancy before coming to the clinic," she said. "That week, a doctor found parsley in a patient's vagina. I've also talked to patients who were distraught and suicidal because they couldn't access the abortion care they needed."
This study confirms what providers and women across America have known for years: TRAP laws hurt people. They are "cutting access to services without doing anything useful," Jones said. Rather than solving a public health crisis, they're creating one.